Improved command leads to confident Coke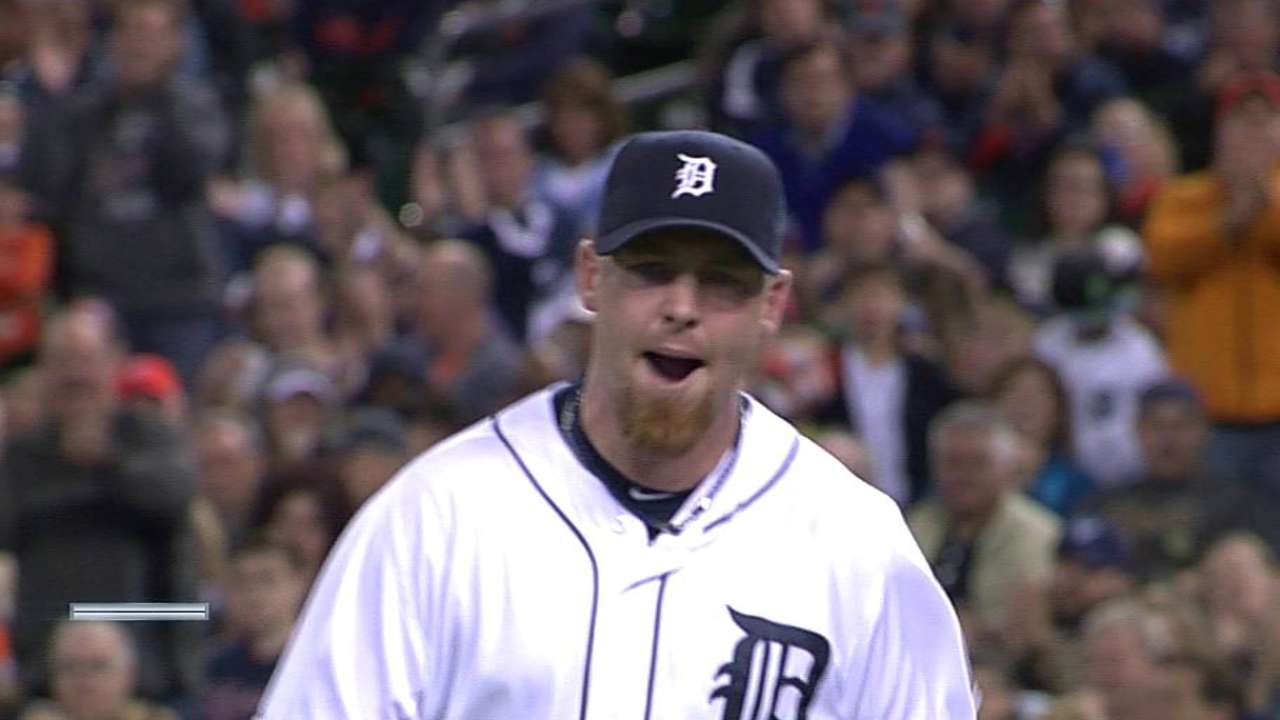 DETROIT -- Lost amid a 29-pitch ninth inning and bases-loaded walk that led to Tigers closer Joe Nathan's exit with two outs Friday night was the out that finally finished the inning. It was Phil Coke's strikeout of Twins leadoff man Danny Santana, and it was the fourth strikeout in as many outings for Coke.
Likewise, lost in the struggles of the Tigers' bullpen in Saturday's 12-9 win against the Twins was the key out Coke managed against Joe Mauer to halt the Twins' seventh-inning threat.
It was the second key situational out in a week for Coke, who is showing signs of finally coming around with his power lefty arsenal after his struggles put his status in Detroit's bullpen into question.
Coke's fastball has been clocked at 95-96 mph for the past couple weeks, but he has recently commanded it better. On Friday, he threw a first-pitch strike with a 94-mph fastball to Santana, then missed with another fastball before recording the strikeout with back-to-back 78 mph breaking balls.
The strikeout pulled Coke out of a bases-loaded jam he inherited from Nathan, partly thanks to a leadoff error from Eugenio Suarez.
Hours later, manager Brad Ausmus called on him with runners at the corners and two outs in an 11-4 game against Mauer. Mauer was 4-for-17 with two home runs against Coke, but both homers came in Coke's rookie year in 2009.
Coke threw back-to-back fastballs, the second of which Mauer popped up to center for the final out of the inning. It left Coke 7-for-7 in stranding baserunners over the past seven days. Three eighth-inning singles, however, broke Coke's run of shutout performances.
Ausmus said the recent difference has been command as well as velocity.
"I think his confidence is a difference as well," Ausmus said. "He's feeling better about his pitches. He's able to make better pitches."
The recent results have shifted Coke's role somewhat. His stretch began when Ausmus brought him in to face David Ortiz last Sunday, reprising a lefty specialist role Coke struggled to fill last season under former manager Jim Leyland.
Jason Beck is a reporter for MLB.com. Read Beck's Blog and follow him on Twitter @beckjason. This story was not subject to the approval of Major League Baseball or its clubs.