Miggy slotted as DH for Tigers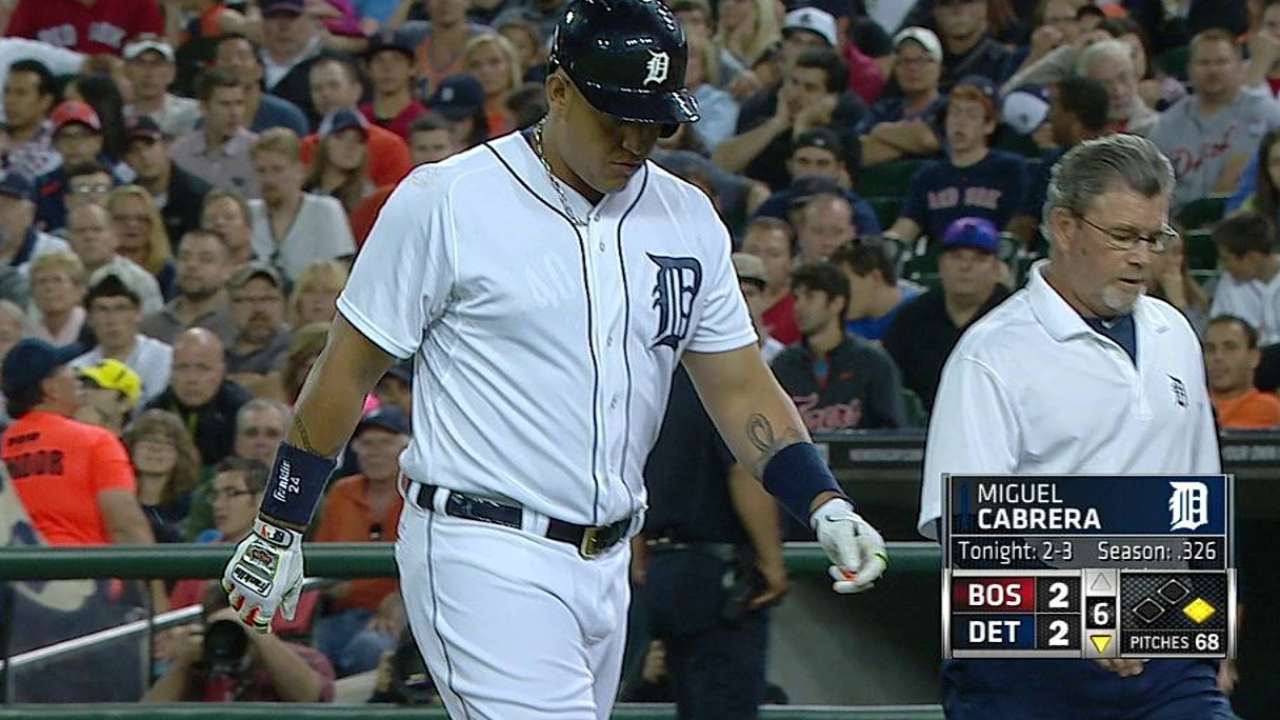 CHICAGO -- For the second consecutive game, Miguel Cabrera was the Tigers' designated hitter on Wednesday night as he nurses a tight left hamstring. In fact, manager Brad Ausmus fielded the exact same lineup he wrote out before Tuesday's postponed game.
Despite the fact that Cabrera got an unexpected day off, Ausmus wanted to be cautious with the two-time Most Valuable Player.
"Yeah, I just think it's better to have him DH, give him another day," Ausmus said. "He said it felt even better again today, but that's all right. We can give him another day to DH and see if the leg is ready to go tomorrow, play first base."
One reason Ausmus slotted Cabrera at DH on Tuesday was because of the forecast of wet conditions that ended up postponing the game. Some showers may occur during Wednesday night's game, but that had little to do with the decision to DH Cabrera again.
"Yeah, could be rainy," Ausmus said. "You might get a shower here or there, but I decided we don't want this lingering and if we can get Miggy in the lineup without having him fatigue that hamstring, then we should do it until he feels like he's at or near 100 percent."
Joe Popely is an associate reporter for MLB.com. This story was not subject to the approval of Major League Baseball or its clubs.