Cabrera in Tigers' lineup after hamstring cramp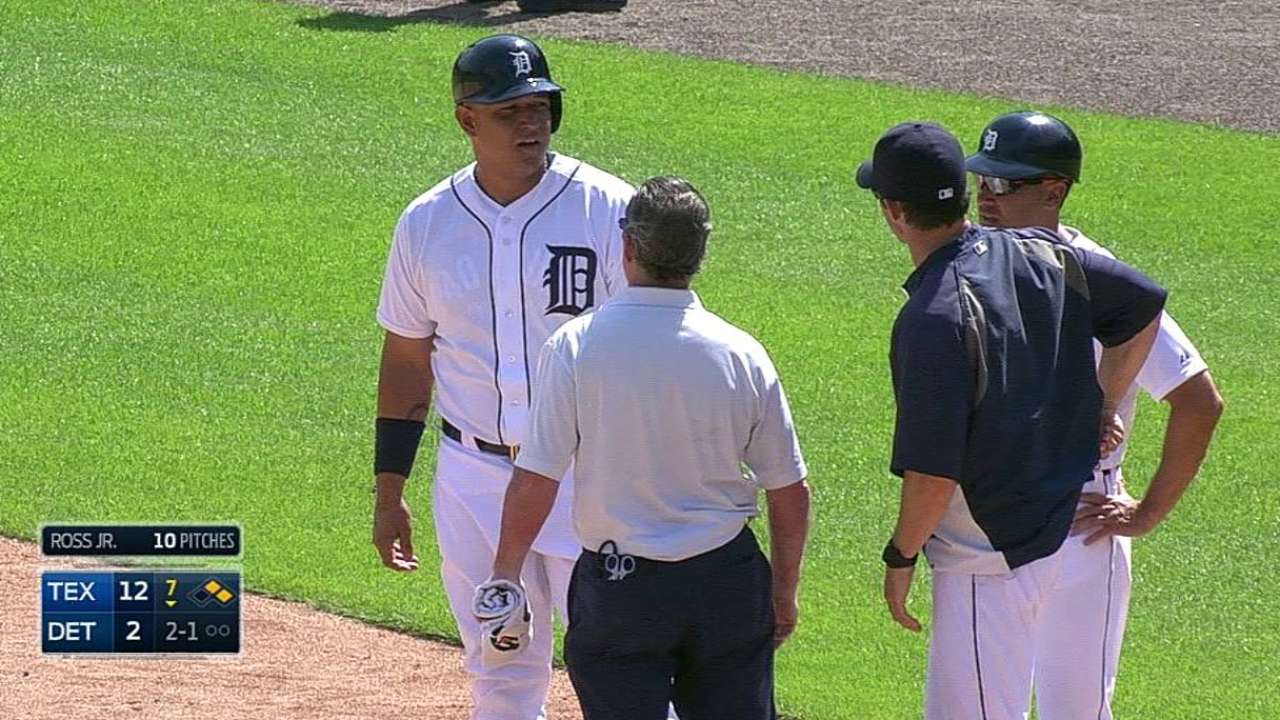 OAKLAND -- The Tigers held their collective breath when slugger Miguel Cabrera left Sunday's game with a cramp in his right hamstring.
They can breath easier knowing Cabrera was in the starting lineup against the Oakland Athletics on Monday.
"He texted me this morning and said he was fine," Tigers manager Brad Ausmus said. The two-time reigning American League MVP winner, who leads the AL with a .415 batting average with runners in scoring position, has driven in 35 runs over his past 30 games.
Right-hander Joba Chamberlain also left Sunday's game with a sore ankle, but he told Ausmus he was good to go Monday.
"He still has to throw off a rubber," Ausmus said. "We have to see if he can push off of it. Right now it doesn't seem to be anything."
Rick Eymer is a contributor to MLB.com. This story was not subject to the approval of Major League Baseball or its clubs.