Rotation key to Tigers' recent success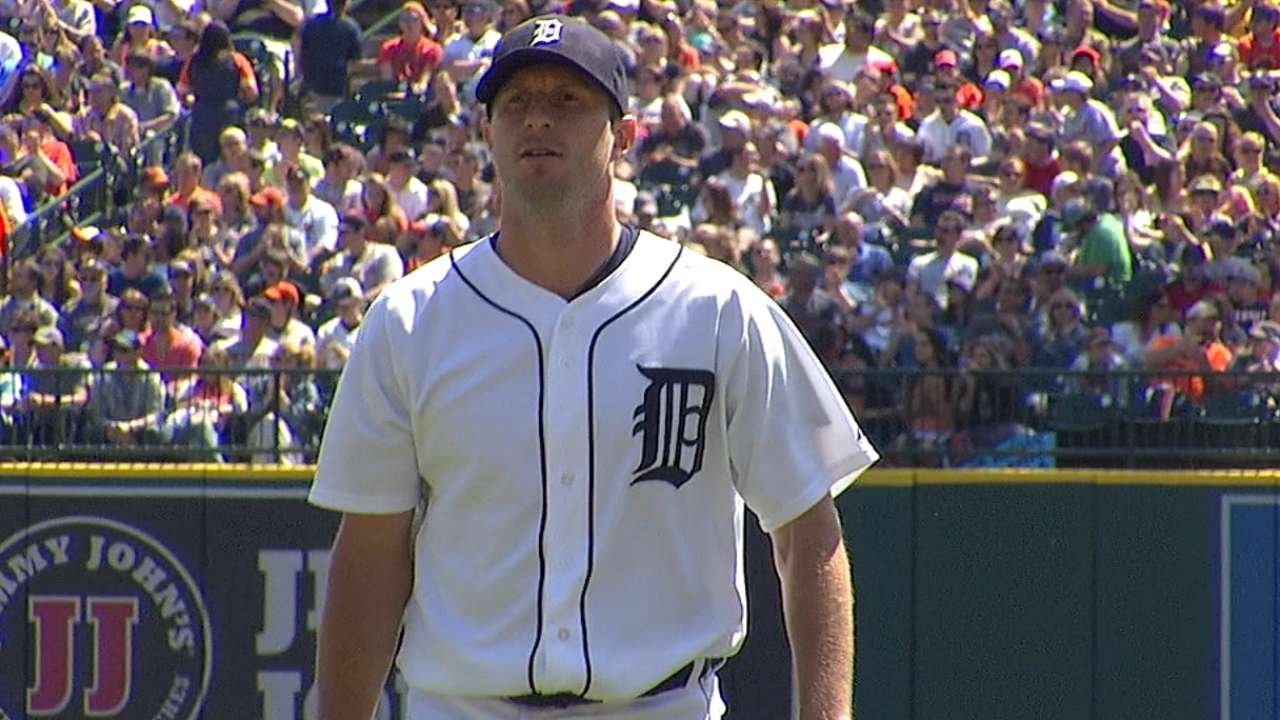 DETROIT -- Tigers manager Brad Ausmus had to think long and hard about when the last time one of his starting pitchers didn't do, at the very least, an adequate job.
And his answer showed just how strong the rotation has been over this recent stretch.
"The last bad start was when Anibal Sanchez had to come out of the game in the third [because of an injury]," Ausmus said before Sunday's game.
Detroit starters lead the American League with a 2.81 ERA entering play Sunday. Opponents were hitting just .227 against the rotation.
The way things are going for the starters, even when they're off, they're still winning. Saturday, Max Scherzer's slider was uncharacteristically weak, but he still managed to last six innings and pick up his fifth win of the season. It was the Tigers' 21st quality start in the first 32 games of the season.
"When you have a pitcher like Max, he can battle through it," Ausmus said. "Doesn't mean he's going to be successful every time he's not on, but he was able to battle through it for six."
The bats came to life Saturday in the 9-3 win over the Twins. But there have also been games like Monday and Wednesday, when the Tigers won despite scoring just five combined runs.
"I've been saying it for two weeks," Ausmus said. "The starting pitching is the key to the success we've had. Everyone wanted to talk about the offense in Kansas City, and we were certainly swinging the bats and scoring runs, but it was still the starting pitching without question."
Detroit has won eight of its last 10.
Matt Slovin is an associate reporter for MLB.com. This story was not subject to the approval of Major League Baseball or its clubs.