Anibal, Putkonen slated for May returns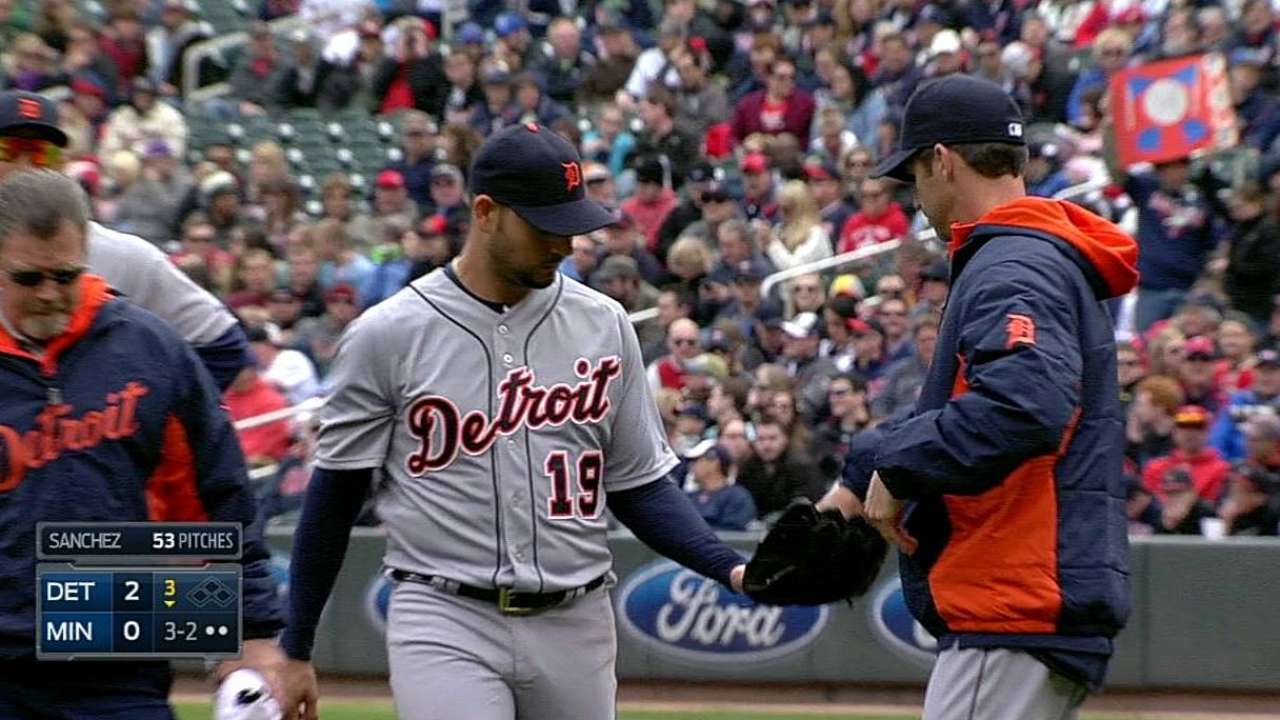 DETROIT -- Tigers starter Anibal Sanchez and long reliever Luke Putkonen are both slated for May returns.
By all indications, Sanchez's bullpen session on Friday went well.
Sanchez said Friday that the club is aiming for a May 18 return from the lacerated right middle finger injury that will cause him to miss at least two turns in the rotation. Rookie Robbie Ray, who debuted last week, will start in Sanchez's place again Sunday.
Tigers manager Brad Ausmus said Saturday that the next step for Sanchez will be a simulated game at Camden Yards on Tuesday.
As for Putkonen, his most recent rehab assignment, which came Friday night with Triple-A Toledo, will likely be his penultimate stint.
Putkonen will next pitch on Tuesday night, again with Toledo. But this time, he'll try to stretch it to three innings.
"Should be, yeah," Ausmus said when asked if that Tuesday would be Putkonen's final rehab assignment. "If everything continues as it is right now."
In Friday night's outing, Putkonen allowed one run off two hits in two innings of work. He is recovering from right elbow inflammation.
Matt Slovin is an associate reporter for MLB.com. This story was not subject to the approval of Major League Baseball or its clubs.