Ray trying to straighten breaking ball issues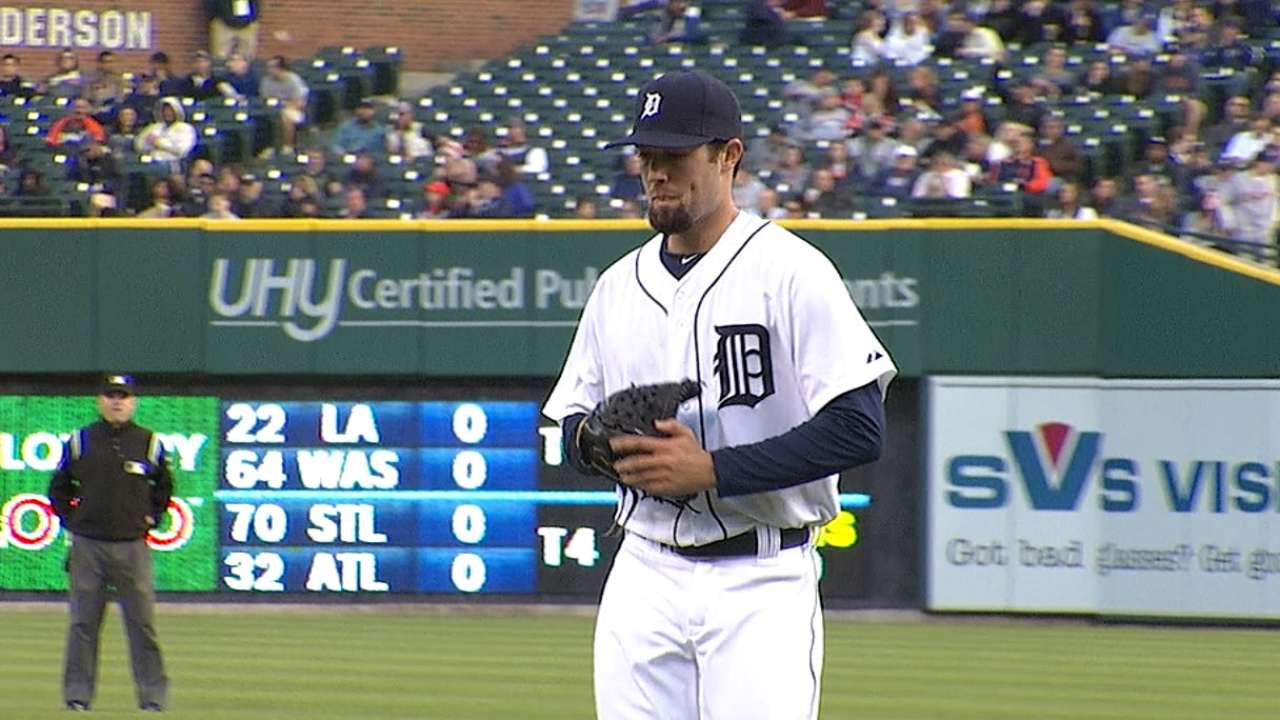 DETROIT -- In psychology, there is a phenomenon known as proactive interference, which occurs when past information hinders an individual's ability to retain new information.
That appears to be at least part of what is giving Robbie Ray, who debuted on Tuesday, trouble with his curveball. In Spring Training, he ditched the slider he had been tinkering with last year in favor of the new curveball. Against the Astros in his first start, Ray struggled with its command, but he still allowed only one earned run over 5 1/3 innings.
The difference between the delivery of the two pitches is in Ray's extension. With the slider, the rookie is trying to "get out far with it, really reaching out." The curveball, "you don't extend out as far."
Ray, the Tigers' No. 2 prospect, according to MLB.com, found himself "regressing" to the slider at times during his debut. As a result, he often left the ball up too high in the zone, and he realized it immediately. After one inning, Ray and pitching coach Jeff Jones focused on the fix.
"I'm just getting too long with it," Ray said. "I need to stay short."
Matt Slovin is an associate reporter for MLB.com. This story was not subject to the approval of Major League Baseball or its clubs.