Joba adds needed stability to Tigers' setup role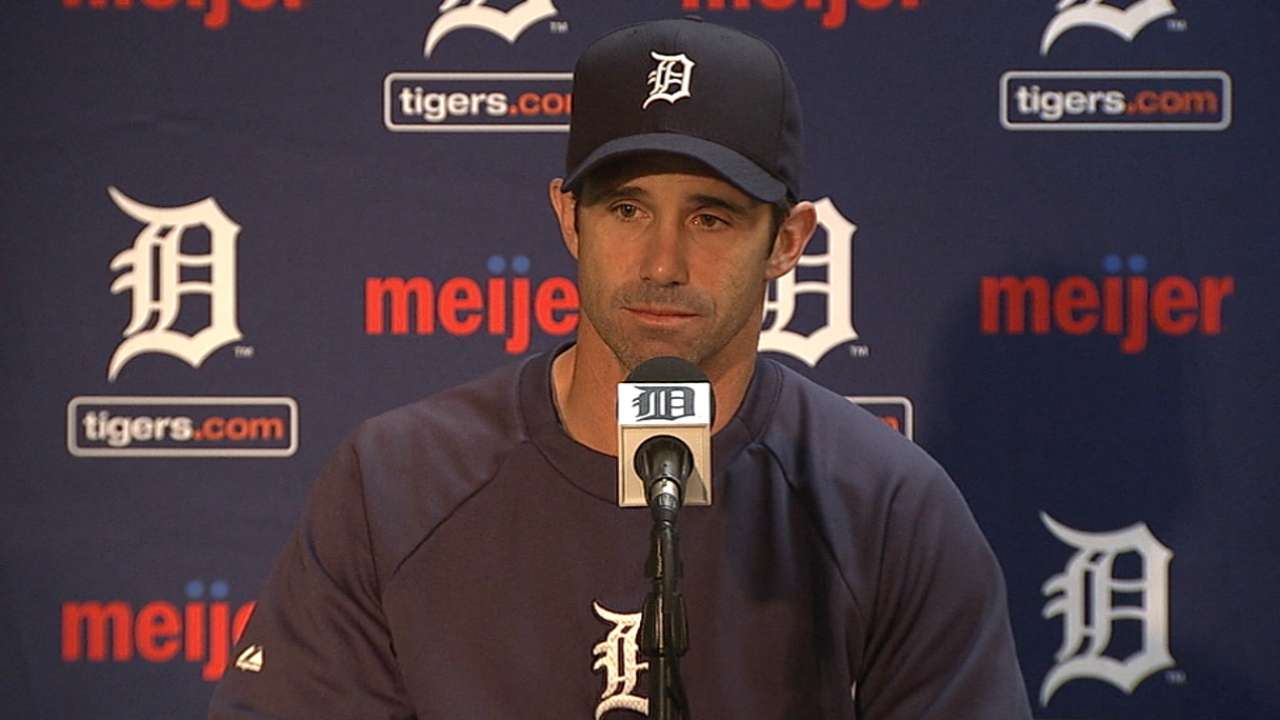 DETROIT -- When they signed veteran closer Joe Nathan over the offseason, the Tigers finally put to rest their instability in that role after a season of tumult.
The same could not be said for the eighth-inning job, and with nobody having claimed that position in Spring Training, manager Brad Ausmus said he hoped somebody would earn the role. Joba Chamberlain has done so with authority.
"I think Joba's shown so far that he's running with it, so we're going to try to keep handing him the ball and hope he can hand the ball to Joe," Ausmus said after Wednesday night's 3-2 win over the Astros.
With Detroit clinging to a one-run lead in the seventh inning on Wednesday, Ausmus handed the ball to Chamberlain, hoping he could count on the right-hander for four outs. Chamberlain got Jose Altuve, whom he called a tough out, to ground out, stranding runners on the corners. Chamberlain struck out the side in the eighth, further staking his claim for setup duties.
Ausmus said he's seen a marked improvement in the crispness of Chamberlain's fastball since Spring Training, as well as in the quality of the righty's slider.
Chamberlain entered Thursday with six holds, a 3.55 ERA and a 1.18 WHIP this season.
Matt Slovin is an associate reporter for MLB.com. This story was not subject to the approval of Major League Baseball or its clubs.