Ausmus knows value of extra BP firsthand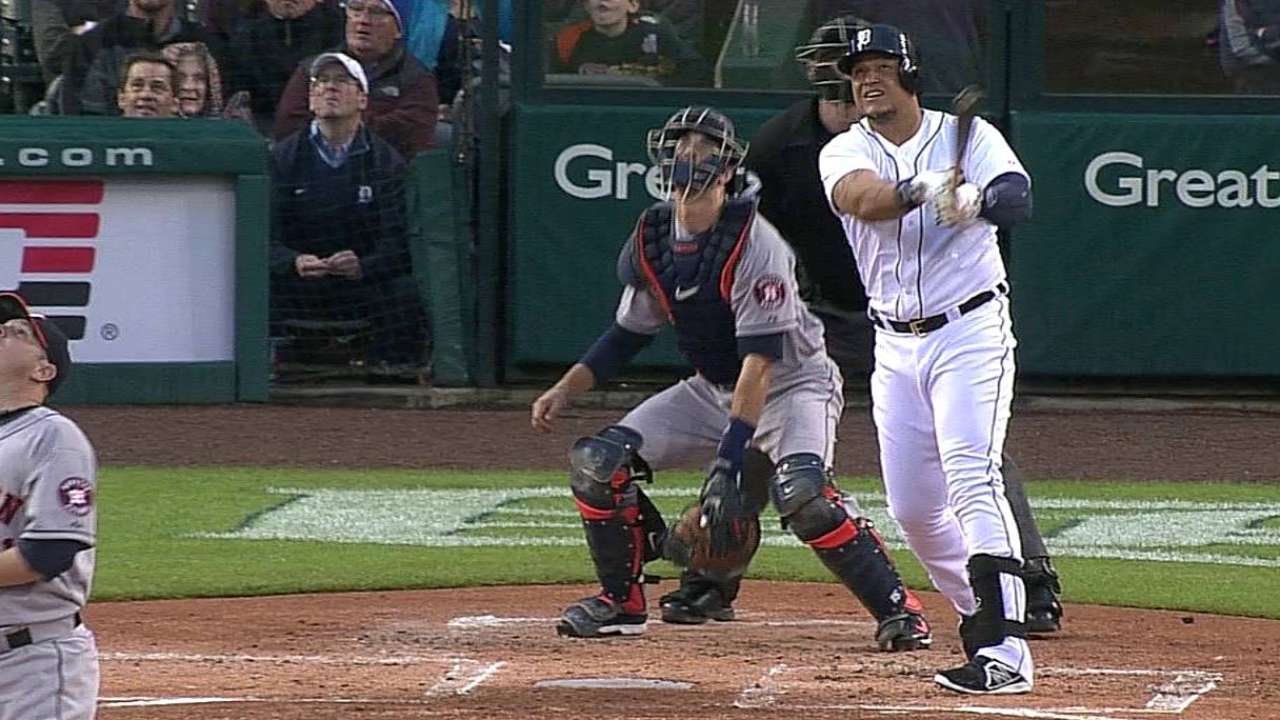 DETROIT -- Tigers manager Brad Ausmus remembers a special gesture a coach once showed him when he was a young player.
Gene Glynn, who spent the 1993 season as a roving instructor in the Rockies organization, tossed Ausmus early batting practice before a game one day.
"He said, 'Let's go out there and hit. You and me. Don't think about mechanics. I'll throw, and you hit until you're happy,'" Ausmus said, recalling his time at Triple-A Colorado Springs.
That extra work was in Ausmus' mind when he asked slugger Miguel Cabrera to work with him before Wednesday's 3-2 win over the Astros. Ausmus took the same approach in pitching to Cabrera, who seems to have turned a corner after slumping through the start of the season.
"The difference is, in the Minor Leagues, you have to go pick up your own balls," Ausmus joked.
The early swings seemed to help Cabrera in Wednesday's game -- he drove a first-inning fastball on the inner part of the plate over the right-field fence for his second homer in as many games.
Matt Slovin is an associate reporter for MLB.com. This story was not subject to the approval of Major League Baseball or its clubs.