Ausmus catches up with former batterymate Sparks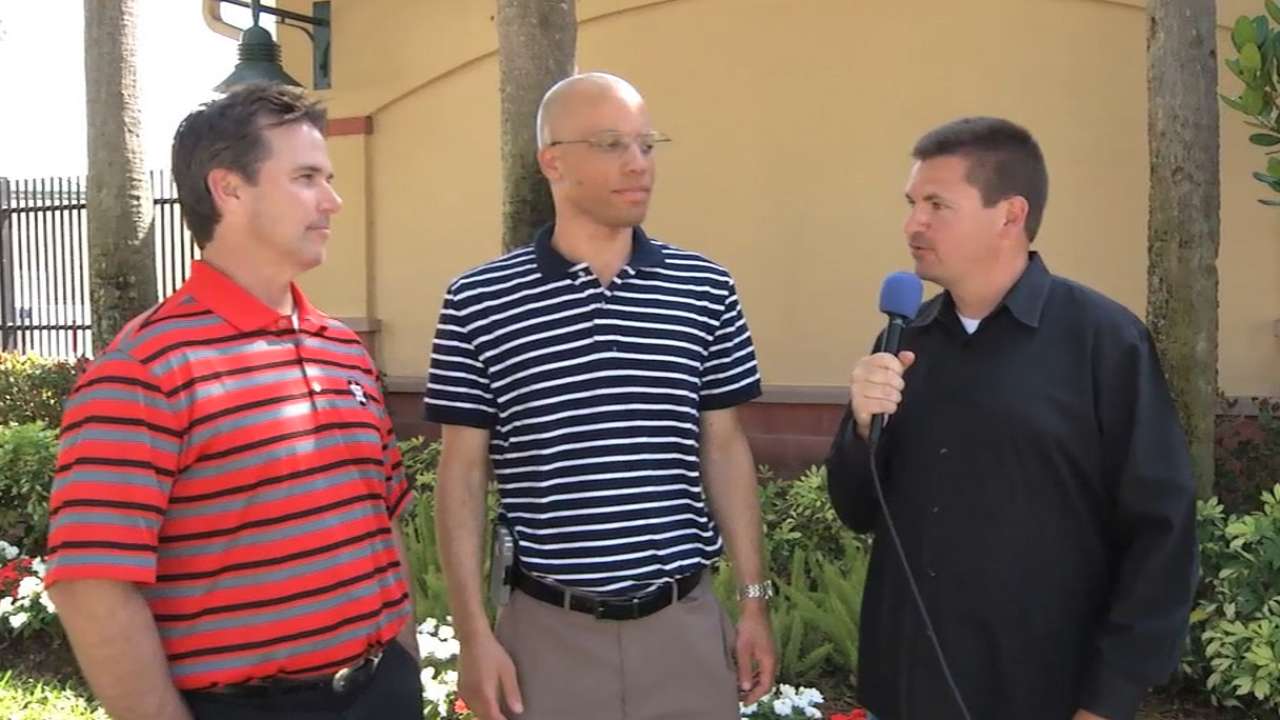 DETROIT -- Brad Ausmus spotted Steve Sparks through the crowd of reporters at his pregame media session and remembered.
"Hey, last time we were here, you were pitching to me," Ausmus said.
This is actually true. The last time Ausmus and Sparks were at Comerica Park together, they were batterymates for a game against the Twins on the next-to-last day of the 2000 season. That was the first year of the ballpark.
Of course, they were in the clubhouse then. On Monday, they were in the manager's office -- Ausmus running the Tigers, Sparks calling Astros games on the radio.
"Last time I was in here, I was getting released," Sparks retorted.
That was a few years later, long after Ausmus had been dealt to Houston.
Ausmus caught Sparks nine times in that 2000 season, which places him ninth on the 28-man list of Sparks games caught. Ausmus is the third former-Sparks-catcher-turned-Major-League-manager, joining Mike Matheny and A.J. Hinch.
Unlike a lot of Major League catchers, Ausmus said he never had much of an issue catching a knuckleball. Sparks apparently didn't have much problem pitching to him, posting a 3.25 ERA and a 2.15 strikeout-to-walk ratio in games Ausmus caught.
"I did use a different glove," Ausmus said. "As a matter of fact, Sparky gave me the glove. Most knuckleballers travel with a knuckleball glove, and I kept it and I used it for all the knuckleballers I caught after that."
Asked to describe the difference between that and his regular catcher's mitt, Ausmus said, "Imagine that a catcher's mitt and a first baseman's mitt had a baby."
Jason Beck is a reporter for MLB.com. Read Beck's Blog and follow him on Twitter @beckjason. Matt Slovin is an associate reporter for MLB.com. This story was not subject to the approval of Major League Baseball or its clubs.