V-Mart remains model of consistency at plate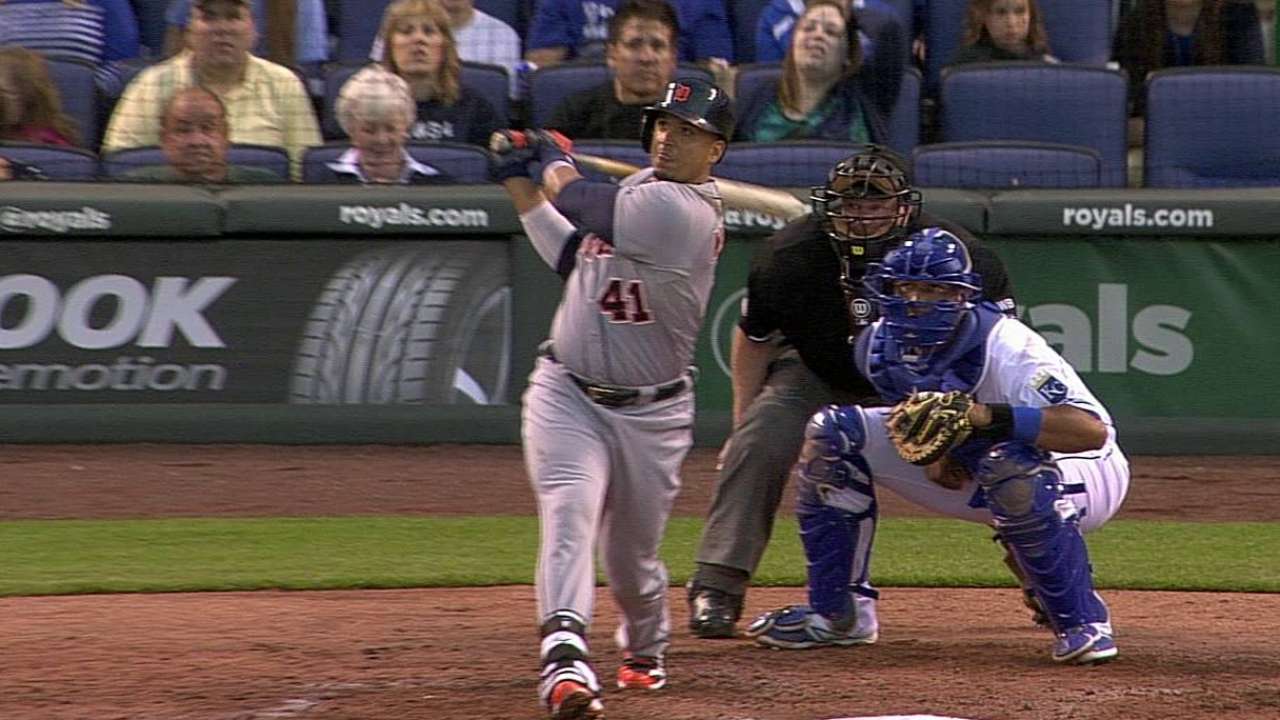 KANSAS CITY -- Tigers manager Brad Ausmus has said it at least four times this week: He has never seen a hitter take a consistent focus to every pitch at the plate like Victor Martinez, never giving away a pitch.
On Friday, after Martinez's latest effort -- a pair of doubles and two RBIs -- led the Tigers to an 8-2 win over James Shields and the Royals, Ausmus said it again. Martinez, meanwhile, said it's nothing different from what he has done his whole time here.
It's not only consistent this year, but over the years.
"I'm not going to lie, [the praise] makes me feel good," Martinez said. "But at the same time, I think I've been like that my whole career. I don't think anything's going to change. It's good to hear, but on the other hand, I just make sure that when I go out there, I'm just trying to be a tough out, put a good at-bat in, see what happens. I always try to go out there and battle."
Martinez entered Satuday just outside the American League's top 10 in hitting with a .315 average to go with an .859 OPS. He leads the Tigers in OPS, while only Rajai Davis had a higher average entering Saturday.
"One thing that I can tell you," Martinez said, "is that I've always been a guy that works my butt off in the offseason to play every day. I always say when you work hard, I think you deserve to do something good on the field. I always expect a lot. I don't know what it is, but you know what, I feel great, my body feels great. I don't know if I really feel 35, but my body feels great."
Jason Beck is a reporter for MLB.com. Read Beck's Blog and follow him on Twitter @beckjason. This story was not subject to the approval of Major League Baseball or its clubs.