Early breaks in schedule messing with Tigers' routine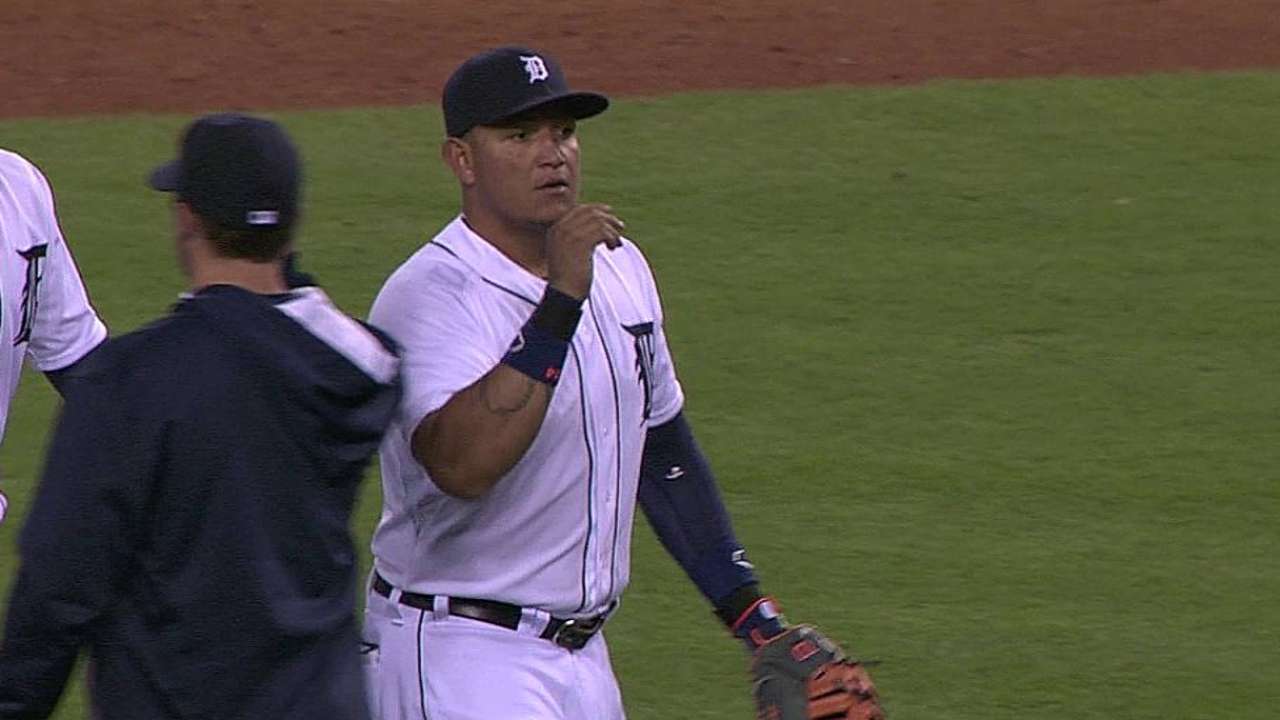 DETROIT -- For most of the Tigers roster, the third rainout of April on Sunday was another impediment in what has been a chaotic early schedule that has kept them out of a daily routine.
"It's been kind of choppy," manager Brad Ausmus said. "I've eaten a lot more, since there's more free time for meals. But baseball-wise, it's been too much. It's good to have a few off-days early, but this has probably been a little bit too much as far as finding a rhythm."
For the bullpen, on the other hand, it was an extra day off to catch its breath after extended work for most of the past week.
"We needed the rest," Joba Chamberlain said. "We'll get that [extra] day off on Thursday, but it was nice to kind of reset after not really throwing much early and then kind of getting after it the last few weeks."
The way the Tigers have played the past few weeks, they both have a point. Neither hitters nor pitchers have had a stretch to find a daily routine, though they played 11 straight days before Sunday's rainout. Yet, tack on Sunday's rainout to scheduled off-days Monday and Thursday, and the Tigers will play just twice in a five-day stretch, including their second time in four weeks with back-to-back days off.
Add up the off time, and Detroit played just 21 games over the first 29 days of the season, easily the fewest in the Majors. By contrast, the White Sox entered Tuesday having played 27 games.
"We've been talking about it since the first road trip, really. We haven't had a rhythm," Ausmus said. "We had an off-day and a rainout the first homestand, three off-days [after that], bad weather the following 10 days. There's no continuity to the whole thing."
For many of the Tigers relievers, the work has come in bunches. After Ausmus had to find opportunities to get relievers work in the opening week and a half, Detroit's bullpen covered 15 1/3 innings over a four-day stretch through Saturday, enough that both Justin Miller and Jose Ortega were called up as fresh arms.
Both have stuck around as part of what for now is an eight-man bullpen with Anibal Sanchez on the disabled list and no fifth starter needed until next week.
"We have a better idea of our routine now, with knowing when we pitch and roles kind of figuring themselves out," Chamberlain said. "Knowing what we need to do and mentally preparing ourselves before the game, makes it a little bit easier.
"Now you can kind of reset and get a good stretch again."
Jason Beck is a reporter for MLB.com. Read Beck's Blog and follow him on Twitter @beckjason. This story was not subject to the approval of Major League Baseball or its clubs.