Veteran V-Mart sets example with hustle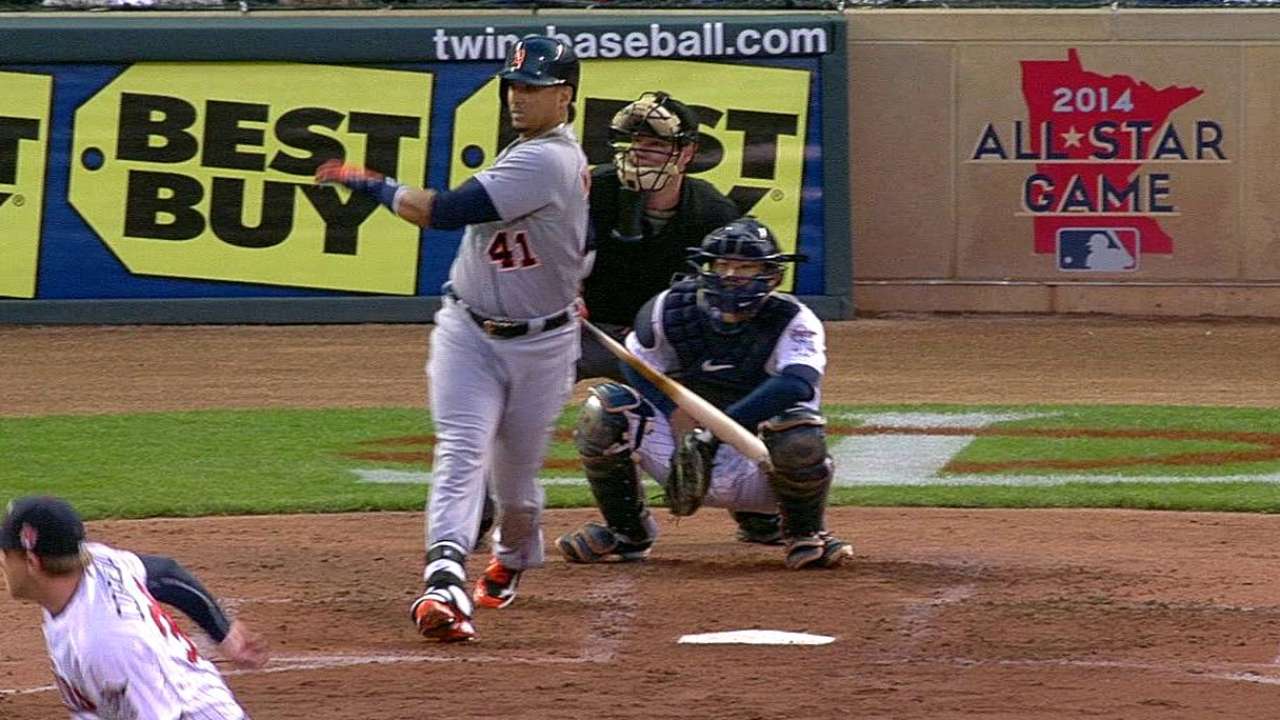 MINNEAPOLIS -- On Friday night, Tigers designated hitter Victor Martinez provided a timely example of a sacred baseball adage: it doesn't cost anything to hustle.
Leading, 10-1, in the sixth inning, Martinez came to bat with Miguel Cabrera on first and nobody out. He hit a chopper to first baseman Joe Mauer, whose throw to second base retired Cabrera. But Martinez ran hard out of the box and beat the relay to pitcher Anthony Swarzak at first.
It might not have looked like much at the time, but a 35-year-old designated hitter with a history of knee problems busting his tail down the line in a 10-1 game on a chilly April night? That's not a common sight.
However, Tigers manager Brad Ausmus relayed a story on Saturday morning that illustrates why he's already come to expect that kind of hustle from his veteran leaders.
"The other day at home, probably three days ago, in about the seventh or eighth inning, I went down to go to the bathroom and Victor was down there," Ausmus recalled. "He goes, 'Did you see my first at-bat?' I said, 'Yeah, the fly ball to right?' He goes, 'Yeah. I wasn't hustling to first.'
"And I didn't notice it. I was watching the ball. I go, 'I didn't notice, Vic. I was watching the ball.' And he goes, 'Yeah. It won't happen again.' So that kind of tells you what Victor's mindset is."
Patrick Donnelly is a contributor to MLB.com. This story was not subject to the approval of Major League Baseball or its clubs.