Smyly's turn will be skipped with two off-days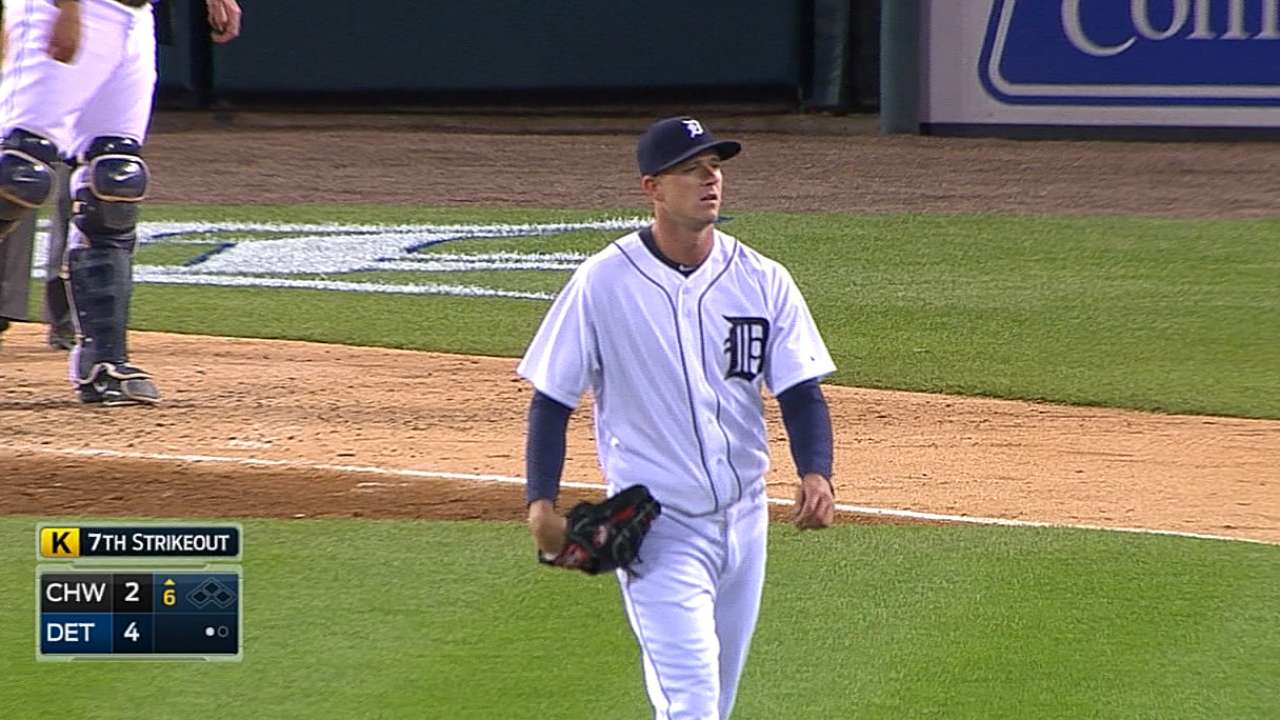 MINNEAPOLIS -- Drew Smyly is headed to the bullpen, but the move has nothing to do with the way he's been pitching.
Manager Brad Ausmus said on Friday that the team would skip Smyly's next turn in the rotation, pointing to a quirk in the schedule that gives the Tigers off-days on either side of a two-game series in Chicago next week.
"If there'd only been one off-day it probably wouldn't change, but when you have two within one turn through the rotation, you end up bumping everyone two days," Ausmus said.
After this weekend's three games in Minnesota, the Tigers have Monday off, then play the White Sox on Tuesday and Wednesday. The Tigers get their second off-day of the week on Thursday before starting a three-game series at Kansas City on Friday.
Smyly went 6-0 with a 2.37 ERA last year in 63 appearances, all out of the bullpen. He started 18 games as a rookie in 2012, and as Detroit's fifth starter this season, Smyly was used twice out of the bullpen before starting his last two outings.
On Wednesday, Smyly held the White Sox to one run on six hits over six innings, with just one walk and seven strikeouts. But Ausmus and pitching coach Jeff Jones prefer to keep the Tigers' other four starting pitchers on their normal rest, meaning Smyly gets skipped.
"He pitched so well the other day, I didn't want to do it to him again, but the truth is there really wasn't another answer," Ausmus said. "If we try to keep everyone in the normal five-man rotation, guys get pushed back seven days and we just can't do that. He understood. Trust me, it's not ideal. After his last start, in my mind I'm thinking, 'Well, we can get him rolling,' but really because of this schedule ..."
Ausmus said Smyly, who threw 92 pitches on Wednesday, could be available to pitch out of the bullpen as soon as Sunday, and certainly for the two games in Chicago. But Ausmus also said he doesn't want to overdo it with Smyly, who is expected to return to the rotation in Kansas City, where the Tigers start a stretch of 13 games in 13 days.
Patrick Donnelly is a contributor to MLB.com. This story was not subject to the approval of Major League Baseball or its clubs.