Ausmus: Pine tar use 'isn't a big deal'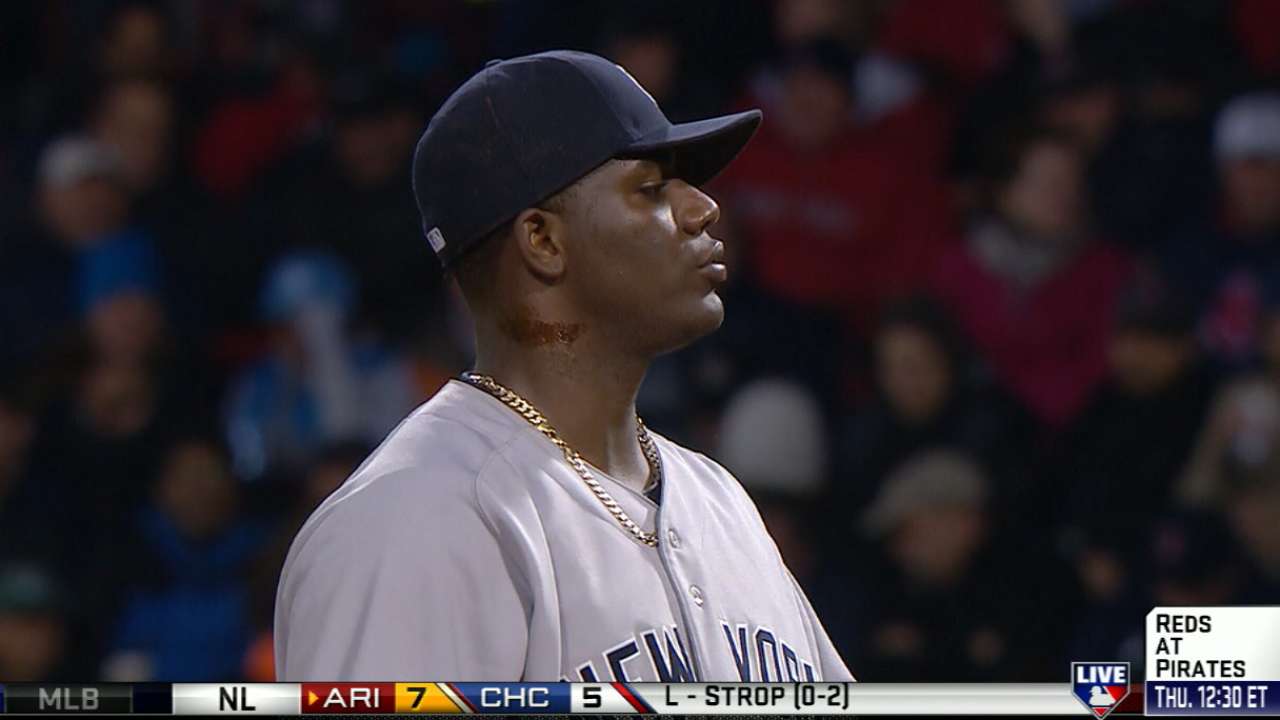 DETROIT -- Tigers manager Brad Ausmus saw the highlights of Yankees pitcher Michael Pineda with pine tar on his neck. He also has heard the stories about catchers helping pitchers use pine tar to get a better grip on the ball, though he said he has never been a part of that.
If there's a huge controversy about the impact pine tar makes for a pitcher, however, Ausmus doesn't see it.
"I do think pitchers using pine tar isn't as big a deal as it's being made out to be," Ausmus said Thursday morning. "It's more about getting a grip. It's not really about altering the movement of the ball. It's about getting a grip on the ball, just like pine tar on the bat is to get a grip on the bat. It's becoming overblown, really."
Especially in cold weather, when it's tough for a pitcher to get a grip on a pitch, Ausmus said hitters aren't as likely to mind it.
"Especially if he's a hard thrower," Ausmus said. "It's not like a spitball where it's dancing all over the place, or sandpaper that scuffs it and makes it move abnormally. This is just allowing pitchers to get a grip on the ball. It's overblown."
That said, Ausmus agreed with the idea there's a limit. He had never seen a pitcher putting pine tar on his neck, or any part of his body where it was that much in the open.
"I guess if it was blatant, you certainly would have to address it as part of the rules," Ausmus said. "But again, I don't think its impact [is that vast]. He did seem to have quite a bit of it, but I'm not going to get worked up about that."
Jason Beck is a reporter for MLB.com. Read Beck's Blog and follow him on Twitter @beckjason. This story was not subject to the approval of Major League Baseball or its clubs.