Avila looking for ways to beat defensive shifts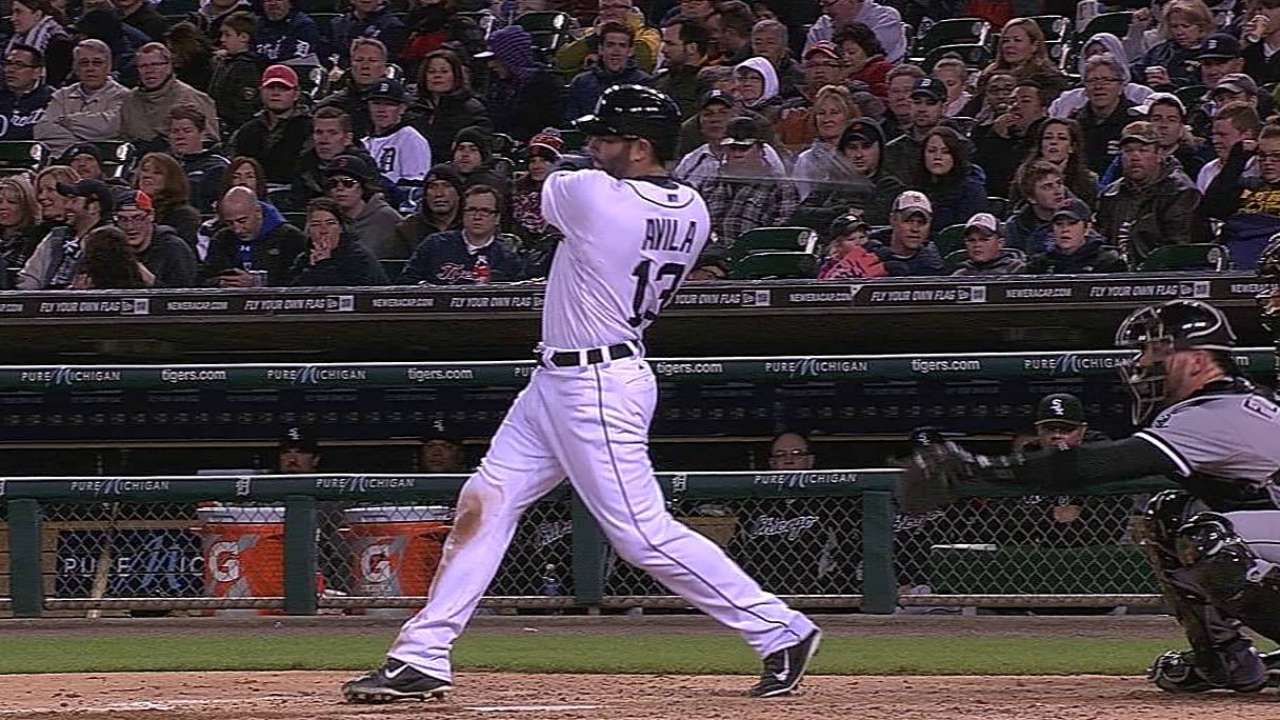 DETROIT -- Alex Avila has seen his share of infield shifts in recent years as opposing teams play him to pull. His three hits to different areas of the field Tuesday night aren't likely to change that approach.
"This year, for some reason, there's been a lot of shifting going on," Avila said. "That's just all the numbers and statistics and graphs, things like that. I mean, we do it."
All he can do is try to hit over it, or in the case of his low line drive into the right-field corner Tuesday, hit through it. That said, he's tempted to take what he's being given.
"There's been times I've thought about maybe trying to lay down a bunt," Avila said. "I tried it in Los Angeles [two weeks ago]. There'll be occasions if a team's shifting in certain situations, trying to lay down a bunt might not be a bad idea.
"A lot of teams are shifting, and I think you're going to see a lot of left-handed hitters maybe drop down a bunt here and there."
It's not as easy as simply slashing an opposite-field line drive, Avila said, because pitchers are usually trying to pitch into the shift, giving the hitter a pitch he can only pull.
Avila went 0-for-3 with a walk in Wednesday's 6-4 loss. He lined out to first with two runners on base in the ninth inning to end the game.
Jason Beck is a reporter for MLB.com. Read Beck's Blog and follow him on Twitter @beckjason. Teddy Cahill is a reporter for MLB.com. Follow him on Twitter at @tedcahill. This story was not subject to the approval of Major League Baseball or its clubs.