Ausmus recalls Wrigley Field experiences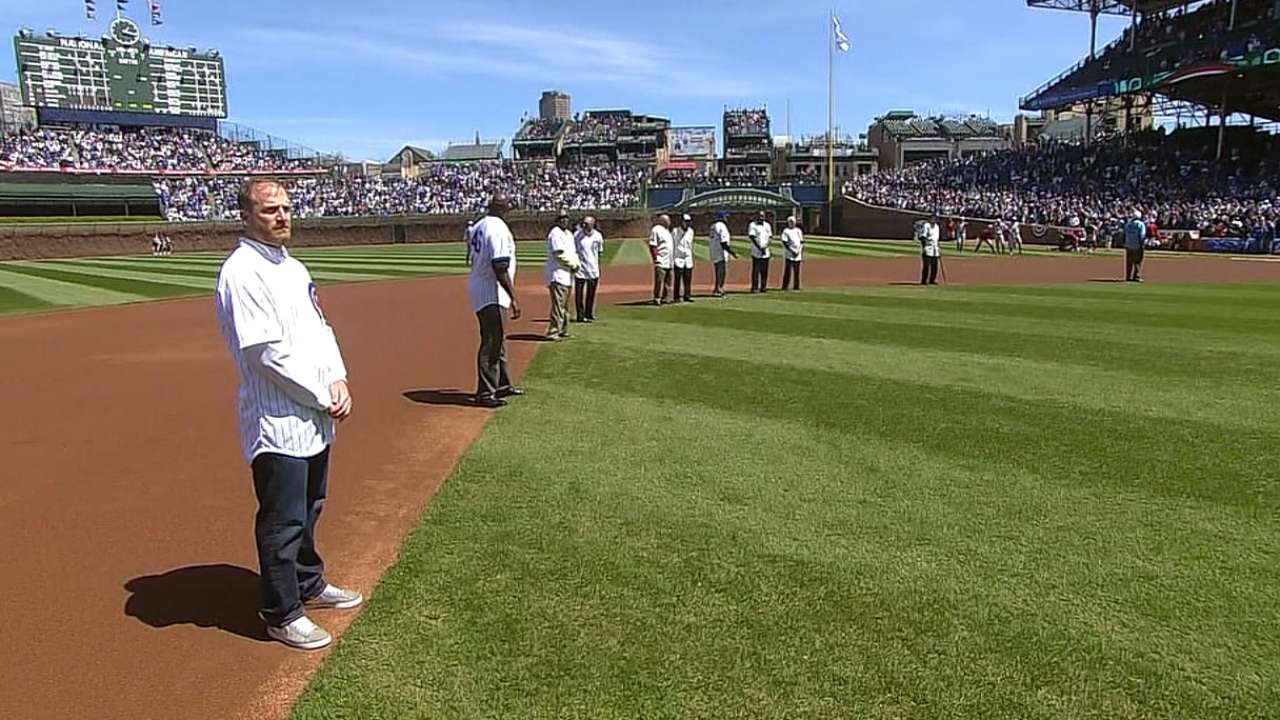 DETROIT -- On the 100th anniversary of the first game at Wrigley Field, Tigers manager Brad Ausmus said he has plenty of memories of the ballpark from over the years, both fond and not so fond.
He hit his first career grand slam at Wrigley, a go-ahead drive off Kent Bottenfield on July 15, 1997, but he also keenly remembers striking out twice against Kerry Wood in his 20-strikeout game on May 6, 1998.
Though his playing days are over, Ausmus made another happy memory at Wrigley last summer. For a Cubs-Reds game, he participated in a rite of passage for baseball fans -- sitting in the outfield bleachers at Wrigley, drinking a beer and eating a hot dog.
"I love Wrigley Field," Ausmus said Wednesday. "The amenities aren't great for players. The clubhouse is small, the batting cage is in right-center, but it's fun to play there.
"I'd always wanted to sit in the bleachers."
So that's exactly what he did, taking the train to the game with family. Amid the typically rowdy bleacher bums, Ausmus was inconspicuous.
"Just blended right in," he said. "Everybody was drunk. They had no idea."
Ausmus was back in Chicago last October to interview for the Cubs managerial opening before taking the Tigers' job.
Ausmus sat with family the previous time he attended a game as a spectator as well, though he should have been in uniform. While serving out a one-game suspension with the Tigers, he sat in the stands at Yankee Stadium with relatives.
At Wrigley, sitting in the stands wasn't a punishment for Ausmus, but a treat.
"I was hoping I could get a home run ball," Ausmus deadpanned. "See if I could reach the infield [throwing it back]."
Jason Beck is a reporter for MLB.com. Read Beck's Blog and follow him on Twitter @beckjason. Teddy Cahill is a reporter for MLB.com. Follow him on Twitter at @tedcahill. This story was not subject to the approval of Major League Baseball or its clubs.