Scherzer, Miggy work on defensive communication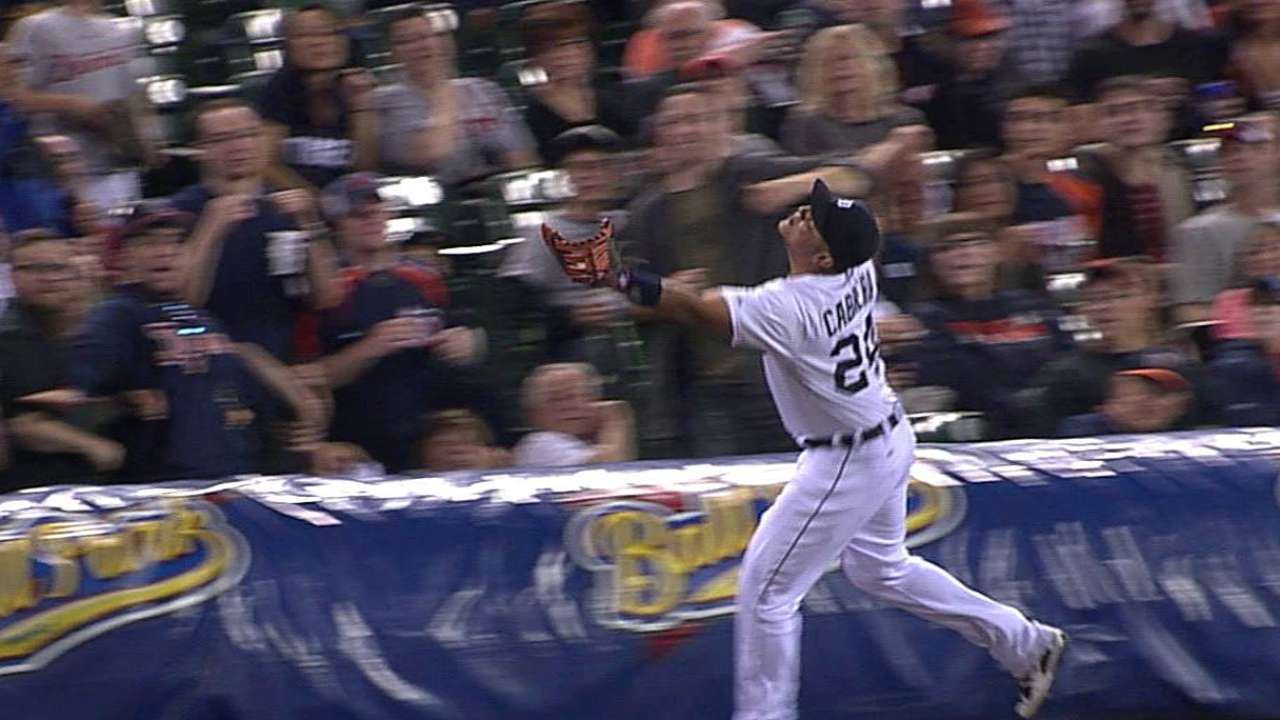 DETROIT -- The tarp was still on the mound at Comerica Park early Tuesday afternoon when Max Scherzer emerged from the dugout with teammate Miguel Cabrera and manager Brad Ausmus. They didn't need it for the defensive work they were doing.
For about 15-20 minutes, Ausmus chucked balls into the ground to the first-base side of the mound and let Scherzer and Cabrera decide who would take the ball and who would cover first base. It was a drill to help Scherzer and Cabrera develop some familiarity working together defensively.
"That was Scherzer's idea," Ausmus said. "He wanted to work on it. I was trying to think if I had ever seen it before. I'm not sure I have."
It was a first for Scherzer, too, but it was something he'd been wanting to do for a while. Between Cabrera's early batting practice and Scherzer's throwing session between starts, their schedules didn't match up until Tuesday.
It wasn't the result of anything that happened in a game, he said, but something he felt he needed.
"That's the toughest play for [pitchers' fielding practice]," Scherzer said.
The drill happened so early, there was no bag at first base. Scherzer outlined a box where it was supposed to be and made sure to put his foot there when he covered.
If the drill sounds like something former Tigers pitcher Kenny Rogers would do, it makes sense. Rogers won five Gold Gloves in his career, including his first season as a Tiger in 2006, and became an example for younger Tigers pitchers to follow in terms of recognizing how much a pitcher can help his cause by fielding his position.
Rogers has spent the last few years as a Spring Training instructor in Tigers camp, and has talked with Scherzer about philosophies.
Jason Beck is a reporter for MLB.com. Read Beck's Blog and follow him on Twitter @beckjason. This story was not subject to the approval of Major League Baseball or its clubs.