Ausmus still fine-tuning shortstop platoon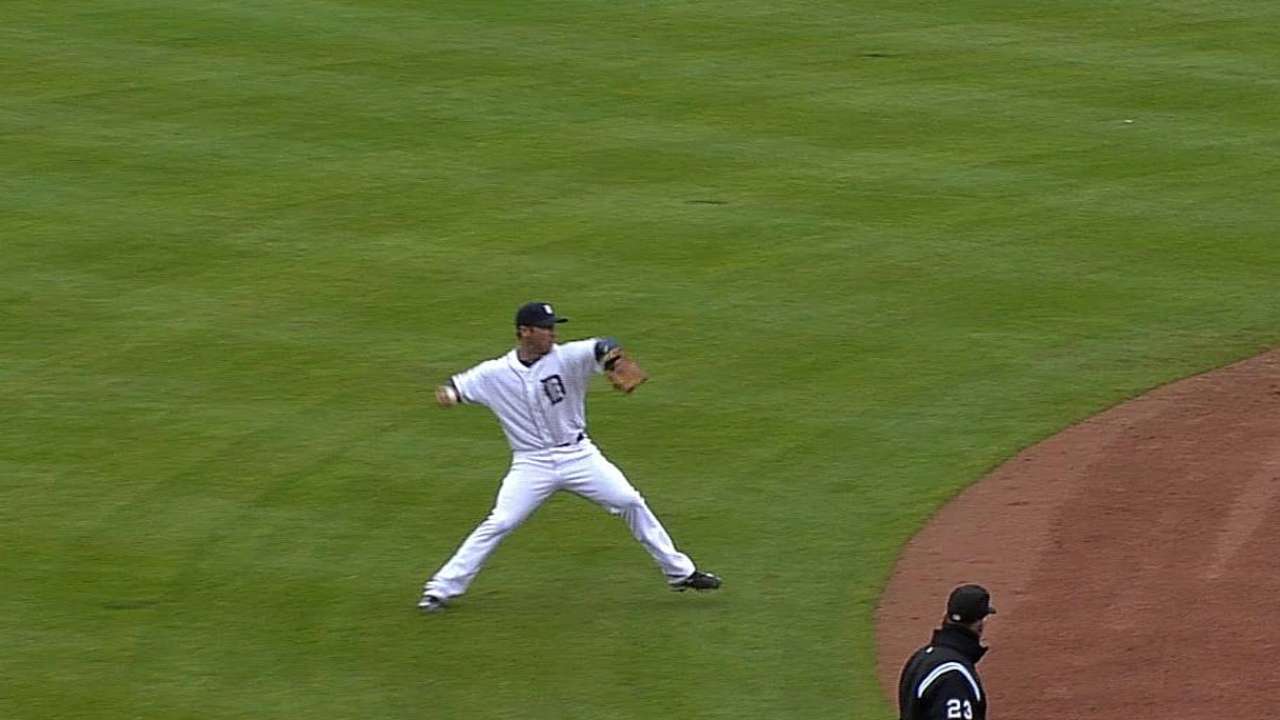 LOS ANGELES -- Tuesday's series opener against the Dodgers was the third start of the season for shortstop Andrew Romine, tying him with Alex Gonzalez through six games. Just over a week into the season, it's an even platoon, and not a strict lefty-righty mix.
How it plays out from here is anyone's guess, including manager Brad Ausmus, who's still figuring out how the two late-spring acquisitions best fit.
"We didn't see these guys much in Spring Training," Ausmus said, "so it's a combination of trying to find out what we had in both these players and what their abilities are, and also making sure that Gonzo certainly isn't on his feet too much or playing too much, just from an age factor."
Gonzalez, 37, is in his 16th big league season, while Romine, 28, played in 74 MLB games over four years entering 2014.
Romine is a switch-hitter, but is considered much stronger batting from the left side. He abandoned switch-hitting and become exclusively a left-handed hitter for a stretch last year with the Angels, but he resumed hitting right-handed after it didn't make an appreciable difference for his offense.
Jason Beck is a reporter for MLB.com. This story was not subject to the approval of Major League Baseball or its clubs.