Davis atop Tigers lineup for Interleague Play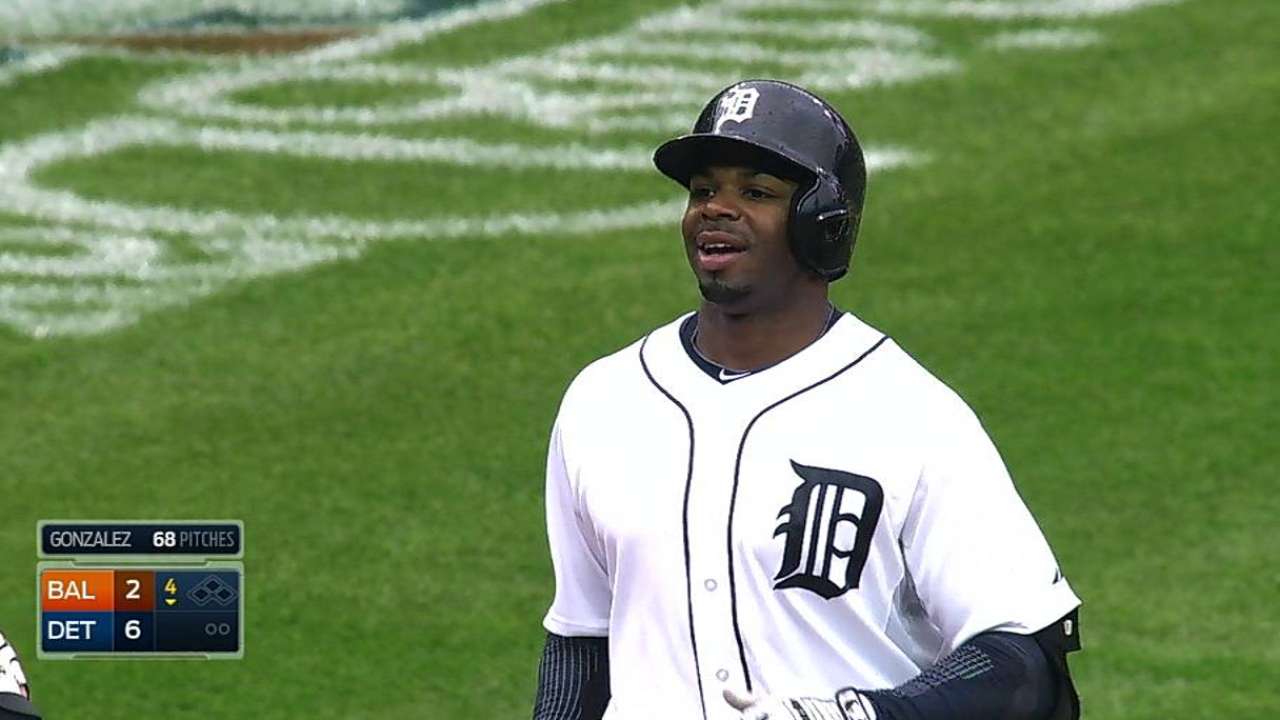 LOS ANGELES -- Six months ago, former Tigers manager Jim Leyland tried to give his lineup a jolt by pulling Austin Jackson out of the leadoff spot, moving him down in the order and moving everyone else up a spot. On Tuesday, new manager Brad Ausmus did the reverse, moving Rajai Davis to the leadoff spot and everyone else down.
It was not an urgent effort to shake up the offense, but a reaction to Interleague Play.
"In the American League, obviously, the pitcher's not hitting, you can hit Rajai ninth and he becomes a catalyst at the top of the lineup [before it flips over]," Ausmus said. "Here, with the pitcher, it's a different story."
It goes back to the old Leyland line about the ninth hitter sometimes serving as a "second leadoff hitter," setting the table for the top third of the batting order when the lineup comes back around. Where Omar Infante filled that role for Leyland, the speedy Davis has fit that role for Ausmus, batting ninth in all three games he started last week at home.
Davis started just 14 games at the leadoff spot in Toronto last season. He hit .304 (21-for-69) there with three doubles, a triple, a home run, eight RBIs, 11 runs scored and 10 stolen bases in 11 attempts.
With Davis leading off, Ian Kinsler moved out of the spot for the first time this season. He batted second, with Torii Hunter third, Miguel Cabrera batting cleanup and Victor Martinez in the fifth spot. Martinez started at first base, while Cabrera shifted back to third base, his corner spot for the previous two seasons.
"I spoke to both Miggy and Victor about slotting down," Ausmus said. "They were both good with it. They both understood. Talked to Kinsler about it and Torii, all the guys who moved down, and they were all on board. No issue, and hopefully [Davis] works as a catalyst in this spot as well."
Jason Beck is a reporter for MLB.com. This story was not subject to the approval of Major League Baseball or its clubs.