Gonzalez grateful to O's for Tigers opportunity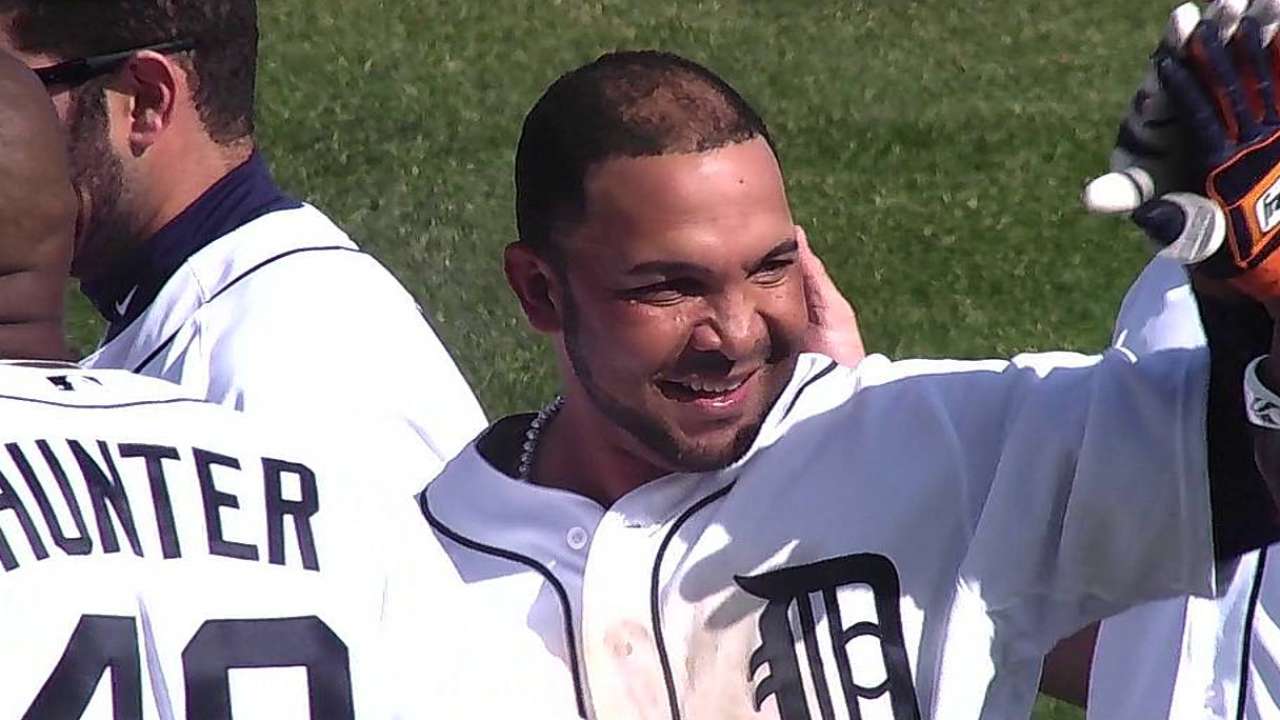 DETROIT -- Alex Gonzalez never played a regular-season game for the Orioles, but this weekend's series provides a chance to catch up with some friends.
Gonzalez signed a Minor League deal with Baltimore in late January with an invitation to Spring Training. Less than two months later, he was traded to the Tigers for Steve Lombardozzi, as Detroit needed a shortstop.
Gonzalez was thankful for the opportunity the Orioles gave him, saying he wouldn't be in Detroit or be at shortstop without it. A year ago, he was starting at first base for the Brewers.
"It's baseball. It can happen," he said of the trade Friday. "I feel good with the trade. It gave me more opportunity to play shortstop. Those guys gave me an opportunity to play shortstop, too, and I think that's one of the reasons I got traded. [The Tigers] saw me play shortstop. I think it was one of the reasons I came here."
Gonzalez hit a walk-off single on Monday in his Tigers debut.
He wasn't with the Orioles very long, but enjoyed the atmosphere in the clubhouse.
"It's a good group of guys," he said. "I had fun with them in Spring Training. They've got a great team and a great group of guys."
Chris Vannini is a contributor to MLB.com. Matt Slovin is an associate reporter for MLB.com. This story was not subject to the approval of Major League Baseball or its clubs.