Newly acquired Gonzalez eager for Opening Day start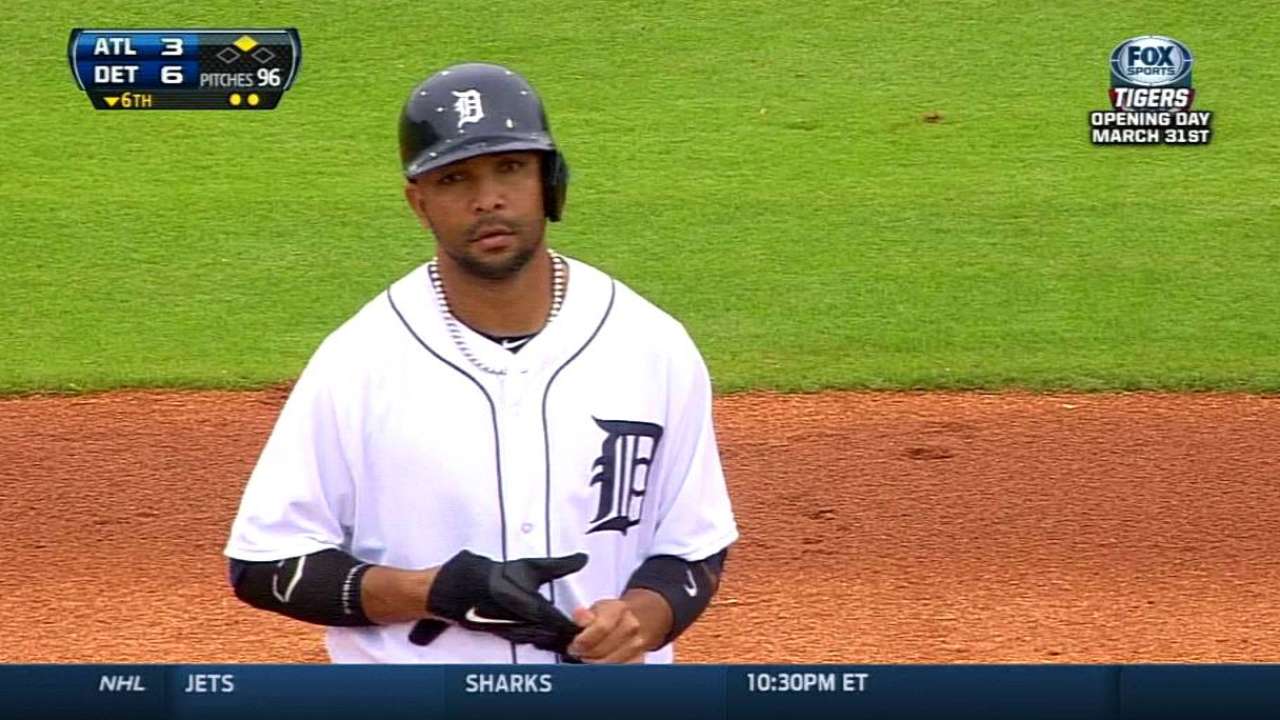 DETROIT -- Alex Gonzalez went from looking to make a Major League club out of camp to looking at making his sixth consecutive Opening Day start since missing the 2008 season with knee surgery. That streak includes last year, even though it barely felt like it for Gonzalez.
"Last year, I was at first base," Gonzalez said.
Yes, Gonzalez was the Opening Day first baseman last year for the Brewers, who were low on options after losing Mat Gamel to knee surgery.
"It was kind of boring for me," Gonzalez said. "When you play shortstop, third base, second base, you make a lot of movement."
Not only starting Opening Day, but doing it back at his longtime position at shortstop, clearly means something for Gonzalez, acquired just a week ago to fill the job. Until then, he was looking at a chance to start Opening Day at third base in Baltimore in place of injured Manny Machado.
Gonzalez also understands the challenges involved for him to do it at age 37, challenges that are more likely to affect him well beyond Opening Day.
"It's a hard position for my age," he said. "You have to stay healthy, do a lot of work to keep moving around very good. I have to cover a lot of ground in the hole, up the middle. For me, staying healthy is going to be the key this year.
"Tomorrow I'm going to be an Opening Day starter at shortstop in Detroit, and hopefully it's a great opportunity to play a lot more games here."
Jason Beck is a reporter for MLB.com. Read Beck's Blog and follow him on Twitter @beckjason. This story was not subject to the approval of Major League Baseball or its clubs.