Rainout alters Anibal's workout routine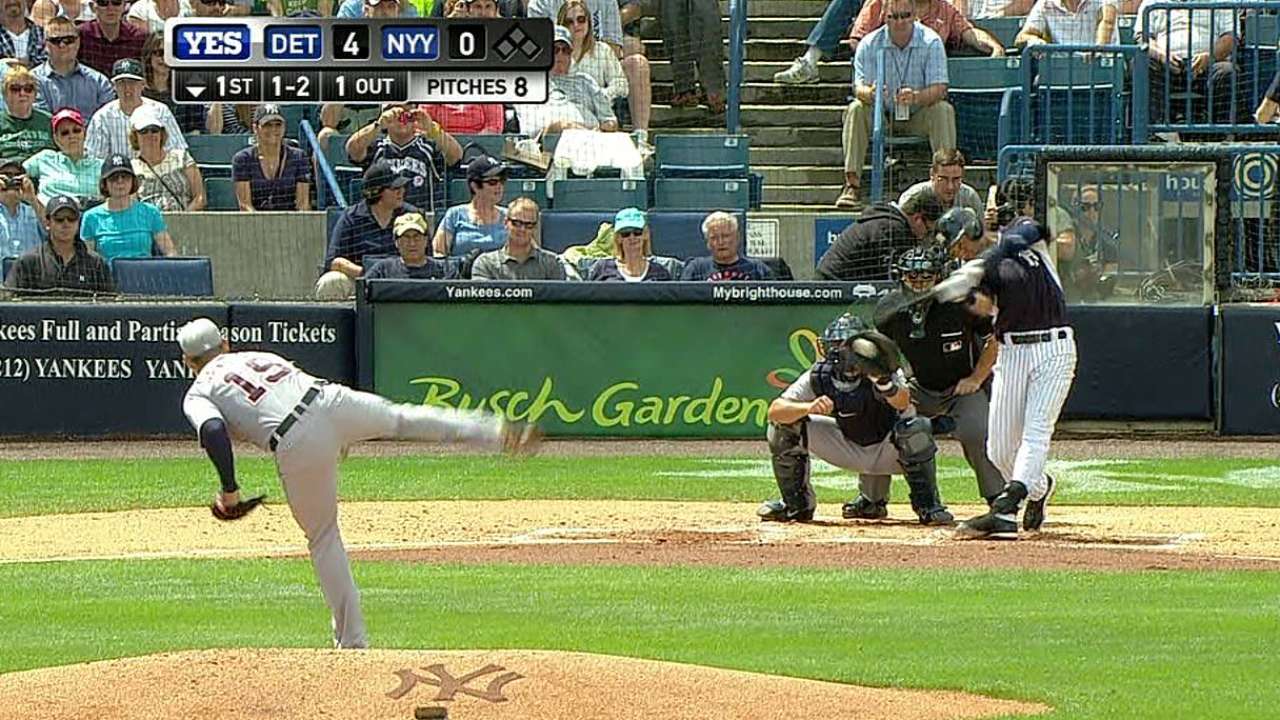 WASHINGTON -- The Tigers adjusted right-hander Anibal Sanchez's schedule after Saturday's exhibition game with the Nationals was rained out.
Sanchez, listed as the team's No. 3 starter, had been tabbed to start opposite Tanner Roark in Washington, but instead he just played catch, and he will throw a simulated game on Sunday after the team's optional workout in Detroit.
"Today will be different than tomorrow," manager Brad Ausmus said before the game was cancelled. "Tomorrow will be less. Tomorrow will be like 50 [pitches]. Today would be 80 to 85."
Sanchez finished the exhibition season with an 0-0 record and a 3.00 ERA. He made three starts and limited hitters to a .229 average.
He's coming off a solid 2013 season, his first with the Tigers. He recorded a career-best 14 wins and tied another career high with 202 strikeouts. He also led the American League with a 2.57 ERA.
The Tigers open the season on Monday vs. the Royals, with Justin Verlander on the mound.
Jeff Seidel is a contributor to MLB.com. This story was not subject to the approval of Major League Baseball or its clubs.