Tigers' Opening Day batting order still in flux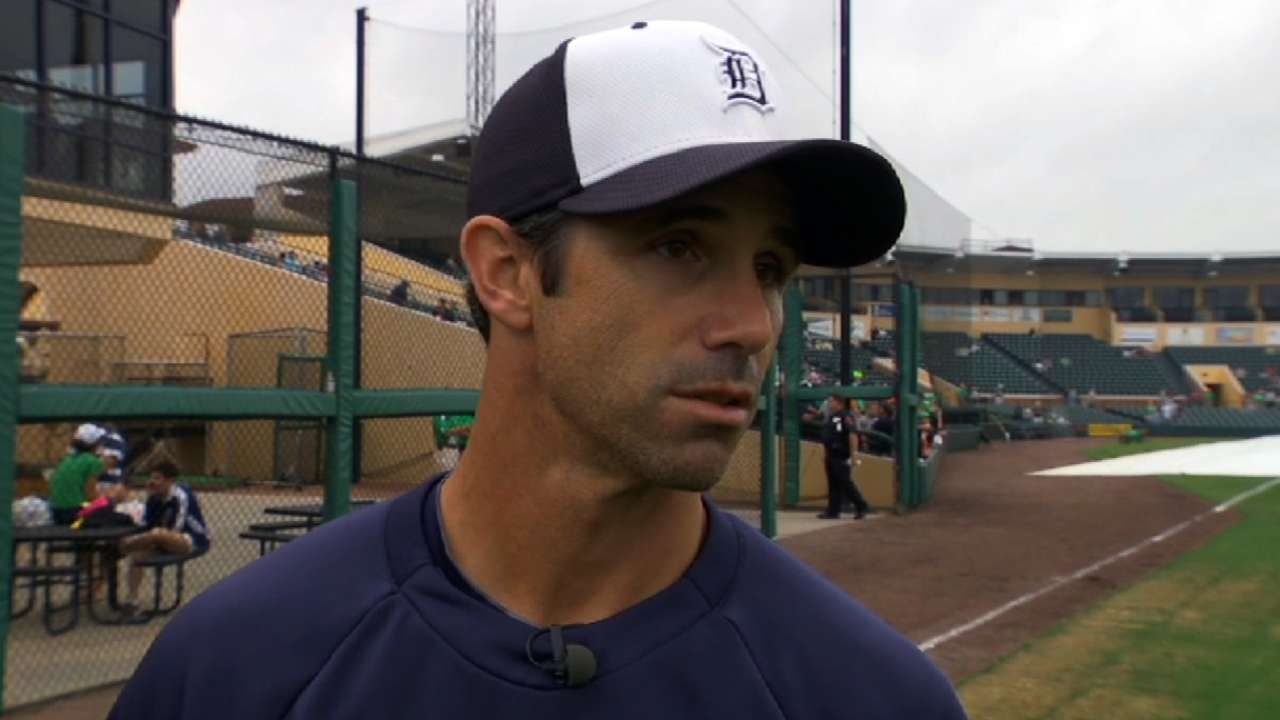 CLEARWATER, Fla. -- The Tigers break camp on Friday to head north. They open the regular season Monday afternoon against the Royals at Comerica Park. It might be Monday morning before manager Brad Ausmus' batting order is public.
"I'm still working some of that out," Ausmus said.
For the manager who has been posting his next day's lineup in Spring Training to let guys know ahead of time when and where they're hitting, it's a last-minute process.
All he has ensured so far is that Miguel Cabrera and Victor Martinez will bat third and fourth, and that Austin Jackson is unlikely to bat leadoff. Everybody around the middle of the order is currently in flux, and could remain so even after the Opening Day roster is set.
"I will say it's probably not going to be the same nine in order every single day," Ausmus said. "I think it might change a little bit on a game-by-game basis. There'll be guys in similar slots all the time, but not necessarily always in the exact same spot.
"There'll be some flexibility in the lineup. When you lose [Jose] Iglesias, who's an everyday player, and you lose [Andy] Dirks, who was kind of partnering with Rajai [Davis] as the left fielder, you have to adjust. Part of that is the lineup probably not being set in stone."
That could include the leadoff spot, where Ian Kinsler seemed poised to hit for much of spring. Davis led off Wednesday against Philadelphia, and he's set to do the same on Thursday against Atlanta, with Kinsler batting second both days. Both games feature left-handed starters.
"The upside to Davis [hitting] first in that situation, not so much Kinsler hitting second, is [batting] two spots in front of Miggy, which gives him a little more freedom on the bases," Ausmus said.
Jason Beck is a reporter for MLB.com. Read Beck's Blog and follow him on Twitter @beckjason. This story was not subject to the approval of Major League Baseball or its clubs.