Smyly carves up Blue Jays with cut fastball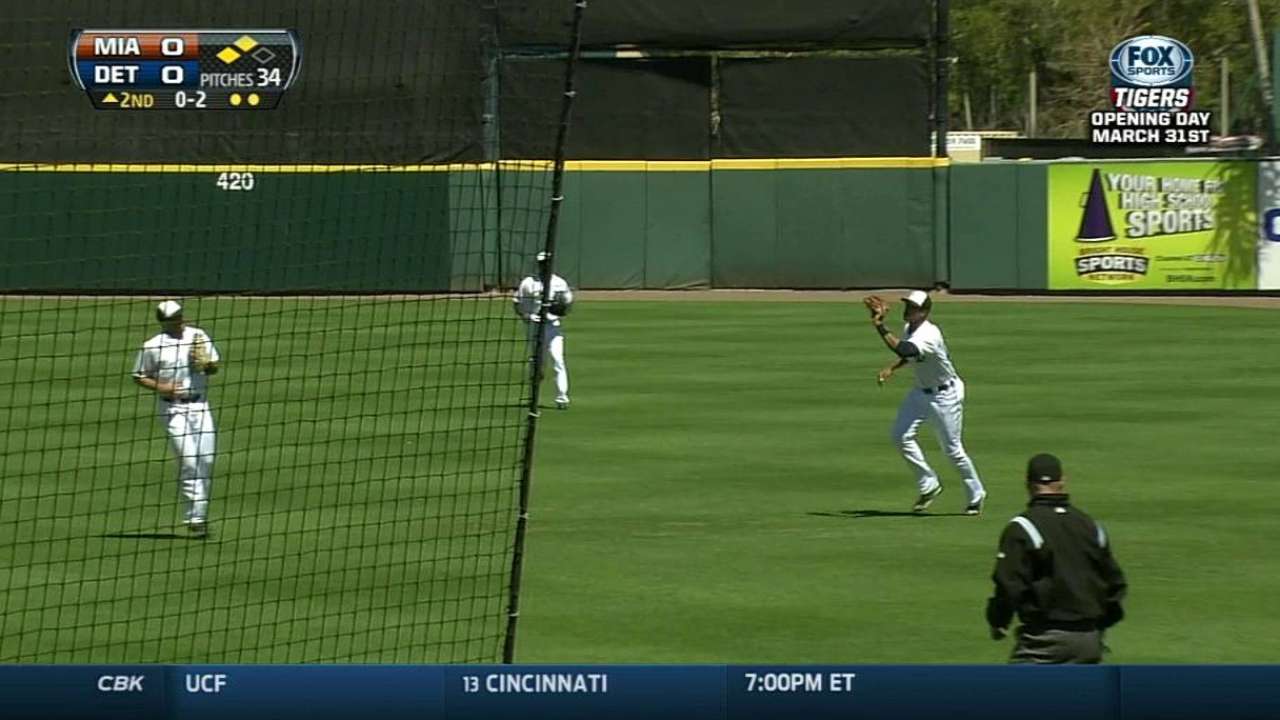 LAKELAND, Fla. -- While Drew Smyly has made steady progress all spring in bringing a changeup back to his repertoire, his cut fastball has been a work in progress. He didn't have it at all against the Marlins last week and struggled, but Smyly had faith he'd find it again like he has in two previous camps.
On Tuesday, he found it, and he cruised through five shutout innings in the Tigers' 18-4 win over the Blue Jays.
"My tempo was better, my control was better, and my cutter was finally cutting," Smyly said. "All around, I think I was a lot sharper than I was the last few games."
Smyly doesn't know why it came back; he's just glad it did.
"You just kind of wake up one game and it's there, going for you," Smyly said. "It can still get better for sure, but today it at least had the action that it's supposed to have. That was good to see. For me, that kind of changes the whole dynamic."
Smyly had some encouragement on the pitch from Alex Avila, who caught him for just the second time this spring.
"Sometimes for pitchers, some pitches they don't have a feel for it and you keep throwing, keep throwing, keep working on it and it comes back," Avila said. "Today, I made sure I called a lot of cutters to make sure he threw it. He had it going today."
Smyly's velocity took a step up along with his command. His fastball ranged from 89-93 mph, according to manager Brad Ausmus, and topped out on a pitch at 95.
Jason Beck is a reporter for MLB.com. Read Beck's Blog and follow him on Twitter @beckjason. This story was not subject to the approval of Major League Baseball or its clubs.