Snow not helping, but Comerica to be re-sodded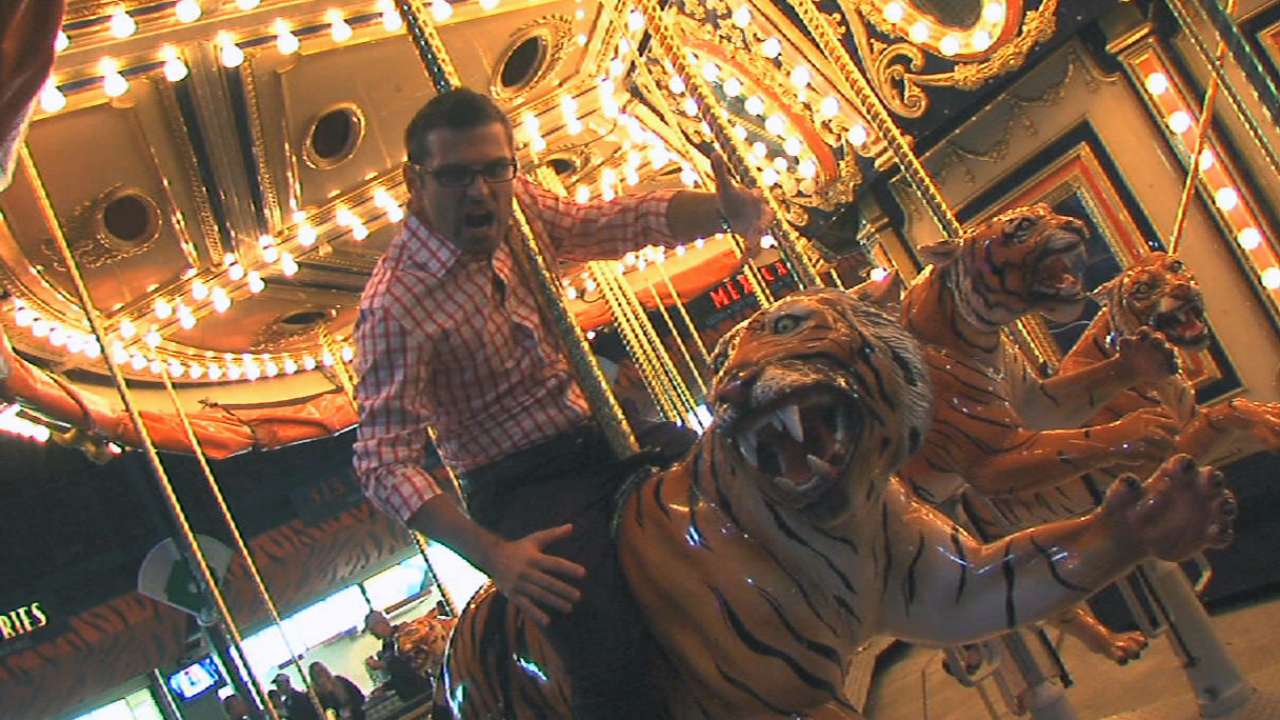 LAKELAND, Fla. -- Long before the first snowflake fell in Michigan this winter, the Tigers had planned to re-sod the playing surface at Comerica Park for the first time since 2007. Now that Detroit is on the verge of breaking its record snowfall for a winter season, having just witnessed eight more inches fall on Wednesday, the question is whether the new grass will be in the ground before Opening Day on March 31.
The answer from the Tigers is yes. It won't be as easy as head groundskeeper Heather Nabozny and her crew would've liked it, but it'll happen.
"There will be a playing field on Opening Day," Tigers vice president of communications Ron Colangelo said Thursday.
The old sod was removed ahead of the Hockeytown Winter Festival in December, which brought outdoor hockey to the park over the holidays. Nabozny said a couple of weeks later that the new sod would be installed in March, and that they could do so even if the spring thaw hadn't arrived yet. They would have to do so in segments, rather than all at once.
The plan goes into place next week when the sod arrives from Colorado. The re-sodding is scheduled to begin next Thursday and last three days. That will give the field a little over a week to take root before Opening Day.
As for Thursday evening, the forecast for next weekend in Detroit calls for temperatures in the low 40s.
Jason Beck is a reporter for MLB.com. Read Beck's Blog and follow him on Twitter @beckjason. This story was not subject to the approval of Major League Baseball or its clubs.