Fastball command coming around for Anibal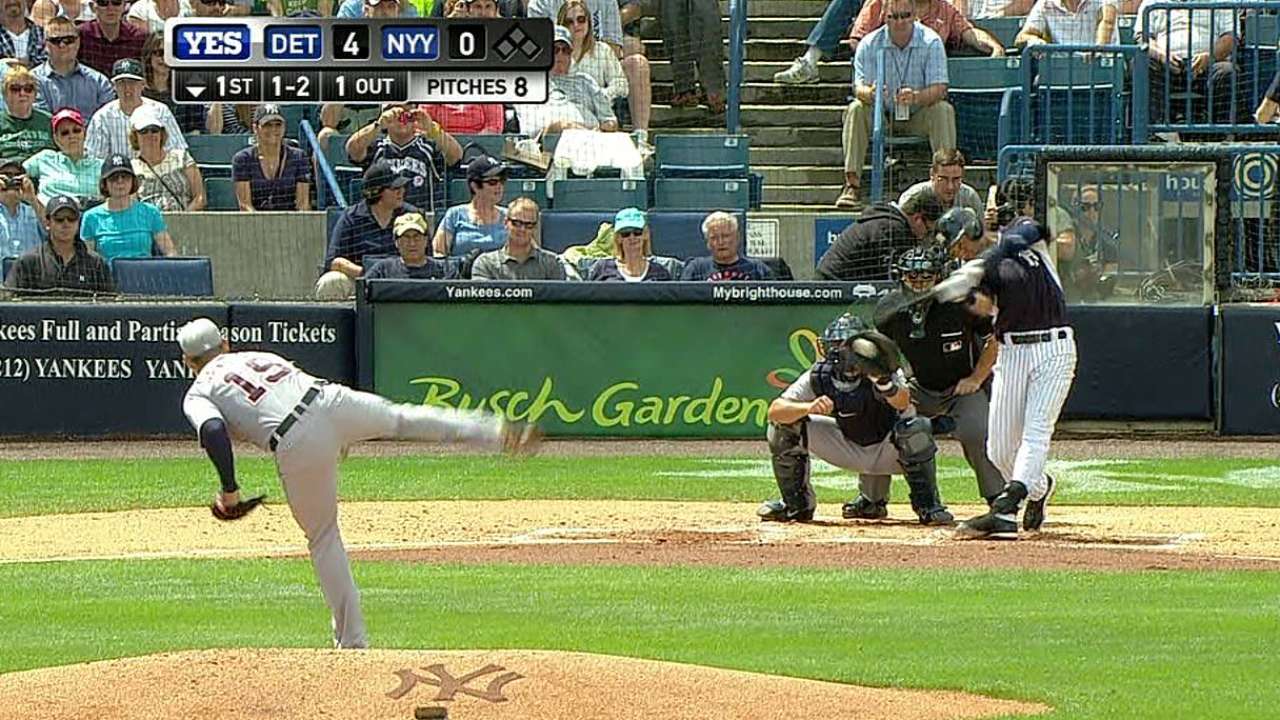 TAMPA, Fla. -- Aside from one fastball left over the middle of the plate, Tigers right-hander Anibal Sanchez was virtually flawless in Wednesday's 7-7 tie with the Yankees at George M. Steinbrenner Field.
Sanchez gave up three hits and struck out three batters over four innings, and the only notable blemish came on his second pitch of the third, which Yankees catcher Francisco Cervelli deposited over the center-field fence.
Other than that, Sanchez said he felt good about his third start of the spring, and he was pleased with the way he commanded his fastball. Sanchez threw 43 of his 60 pitches for strikes on the day.
"Everything's working good, especially when I'm able to throw my fastball for a strike," Sanchez said. "My other pitches work good in the same delivery, and it helps me a lot."
"Pretty standard stuff. Good fastball, good offspeed, threw a lot of fastballs today just to work on it and make sure he's got good command of that," added Tigers catcher Alex Avila. "Pretty standard stuff from him. He's about as consistent, as far as stuff-wise, as it gets."
Tigers manager Brad Ausmus agreed that Sanchez's fastball had a little extra zip on it Wednesday, though he didn't ask to see how it registered on the radar gun. Sanchez said the key was his return to a comfortable delivery, something he worked on the past few days after feeling a little uncomfortable while allowing two runs on four hits in three innings against the Yankees on Friday.
"I don't know what I did the last time, but I did not feel good the next day," Sanchez said. "Today, I just worked to feel smooth and get my command again."
Adam Berry is a reporter for MLB.com. Follow him on Twitter at @adamdberry. This story was not subject to the approval of Major League Baseball or its clubs.