Iglesias progressing, but status still uncertain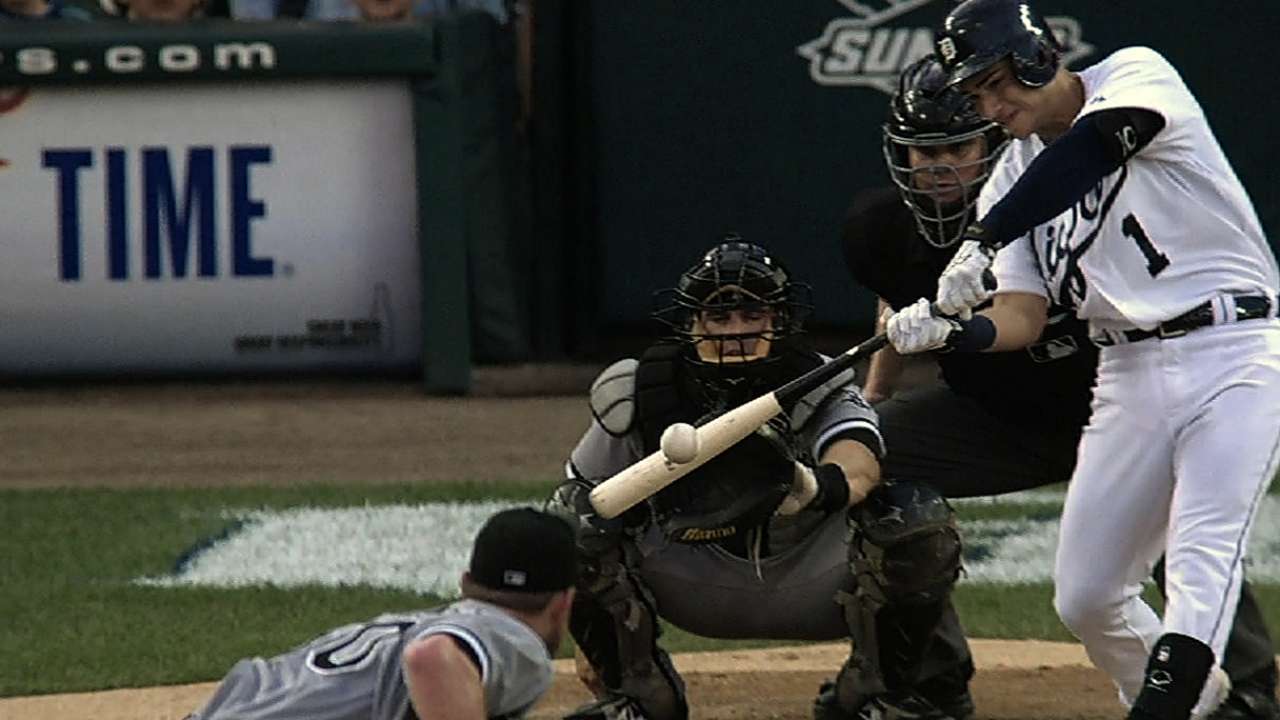 TAMPA, Fla. -- Tigers manager Brad Ausmus acknowledged Wednesday morning that Jose Iglesias is "getting close" to the point where he might not be ready for Opening Day due to soreness in his shins.
Ausmus said the adjustment in Iglesias' orthotics has seemed to help the shortstop, who's dealing with a stress reaction that causes pain in the middle of his shin. Iglesias fielded grounders, took batting practice and jogged Tuesday, reporting back to Detroit's coaches that it was a good day.
Iglesias went through a similar workout Wednesday back at Tigertown. Joel Sherman of the New York Post tweeted that Tigers president/general manager Dave Dombrowski said Iglesias could play in a game this weekend, but Ausmus wasn't quite so willing to set a firm date for his shortstop's return to the field.
"I guess he could be. It depends on how he feels," Ausmus said. "We're really waiting for this pain to subside enough so that he can get in the lineup."
Iglesias hasn't played in a Grapefruit League game in almost two weeks, and he's only logged four plate appearances this spring. Ausmus said he'd ideally like to see Iglesias get about 50 at-bats before the season begins. The Tigers could accelerate Iglesias' progress by playing him in Minor League games, where he could use the more flexible rules to bat leadoff in five straight innings, for example.
Ausmus noted that Iglesias' "low-maintenance approach" means he might not require as many preseason at-bats as some other players, but he still needs to get used to seeing pitches, recognizing breaking balls and so on.
"Four [at-bats] is definitely not enough," Ausmus said.
Iglesias will also need to get used to working with a new double-play partner, second baseman Ian Kinsler.
"The sooner Iglesias is able to play, the better it is not just for him, but the team in general. Part of that is he and Ian can work together, because that does take a little bit of time," Ausmus said. "I'm not saying it takes a season, but at this point I would think that they're going to be learning each other into the season, even if he started playing today.
Adam Berry is a reporter for MLB.com. Follow him on Twitter at @adamdberry. This story was not subject to the approval of Major League Baseball or its clubs.