Porcello making changeup focus of 2014 camp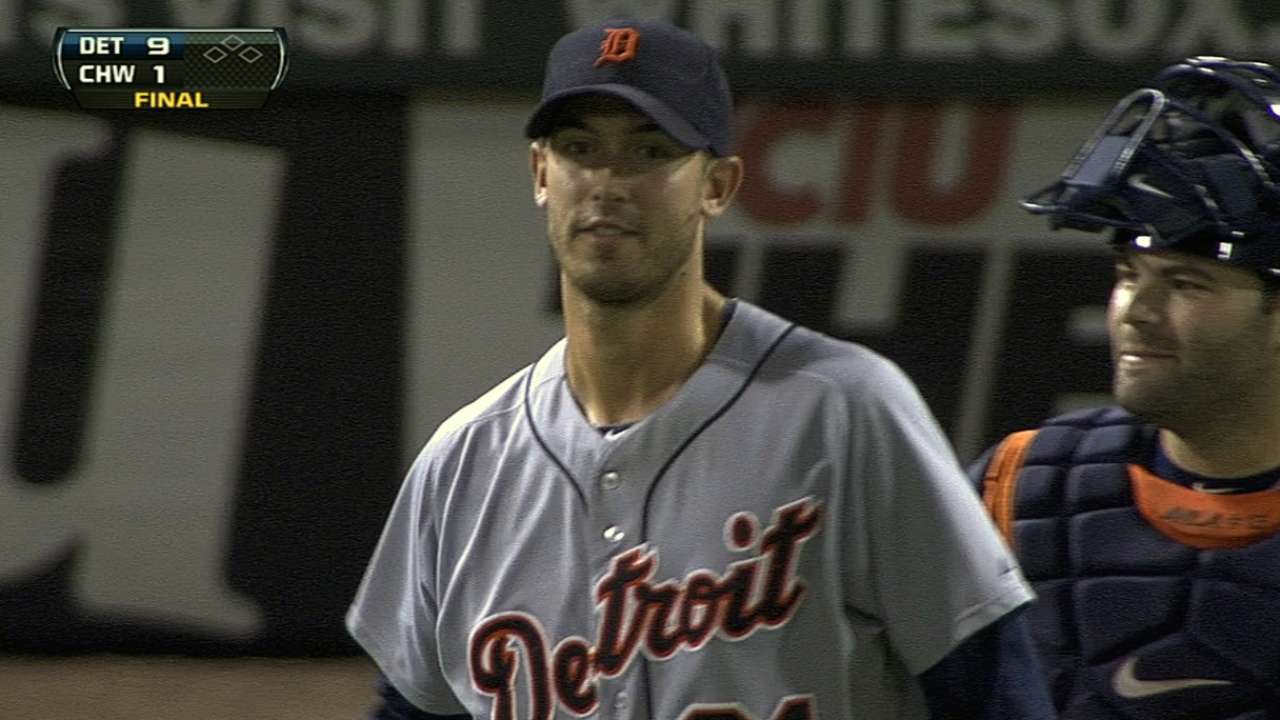 JUPITER, Fla. -- Rick Porcello spent a good part of last Spring Training honing his breaking ball, and saw it pay off big. His sequel to the Camp of the Curveball appears to be the Chase for the Changeup.
In that respect, his latest outing on Sunday against the Marlins was a point of encouragement. On an afternoon when his sinker was sailing a bit and he saw Giancarlo Stanton send one of his fastballs off the balcony of the building beyond left field, Porcello had some good results from his offspeed pitch.
"I was up in the zone a little bit today with a lot of pitches," Porcello said, "but I was able to make pitches when I needed to. Sinker was getting some ground balls. Really, the best part about today was my changeup started diving again."
The changeup has been a decent secondary pitch in past years for Porcello with increasing usage, comprising a career-high 15.5 percent of his pitches last year. He threw it for strikes two-thirds of the time, but did not have high swing-and-miss or groundball rates with it.
"When I'm feeling it, it's really good. It's a legitimate swing-and-miss pitch," Porcello said. "And because it's such a feel pitch, sometimes you don't have the same feel for it. I want to get to a point where I don't necessarily generate swings and misses with it every time out, but to have something useable to keep them off-balance every game."
None of his three strikeouts over 3 1/3 innings came on the offspeed. He did, however, induce a Jarrod Saltalacchia groundout from it, one of six ground-ball outs on Porcello's first eight batters, and a swing-and-miss from another hitter he couldn't remember.
"It just had a lot better action on it today than it has in the past two starts, and that's been something I've been working on," Porcello said.
Jason Beck is a reporter for MLB.com. Read Beck's Blog and follow him on Twitter @beckjason. This story was not subject to the approval of Major League Baseball or its clubs.