Iglesias continues to miss time with shin splints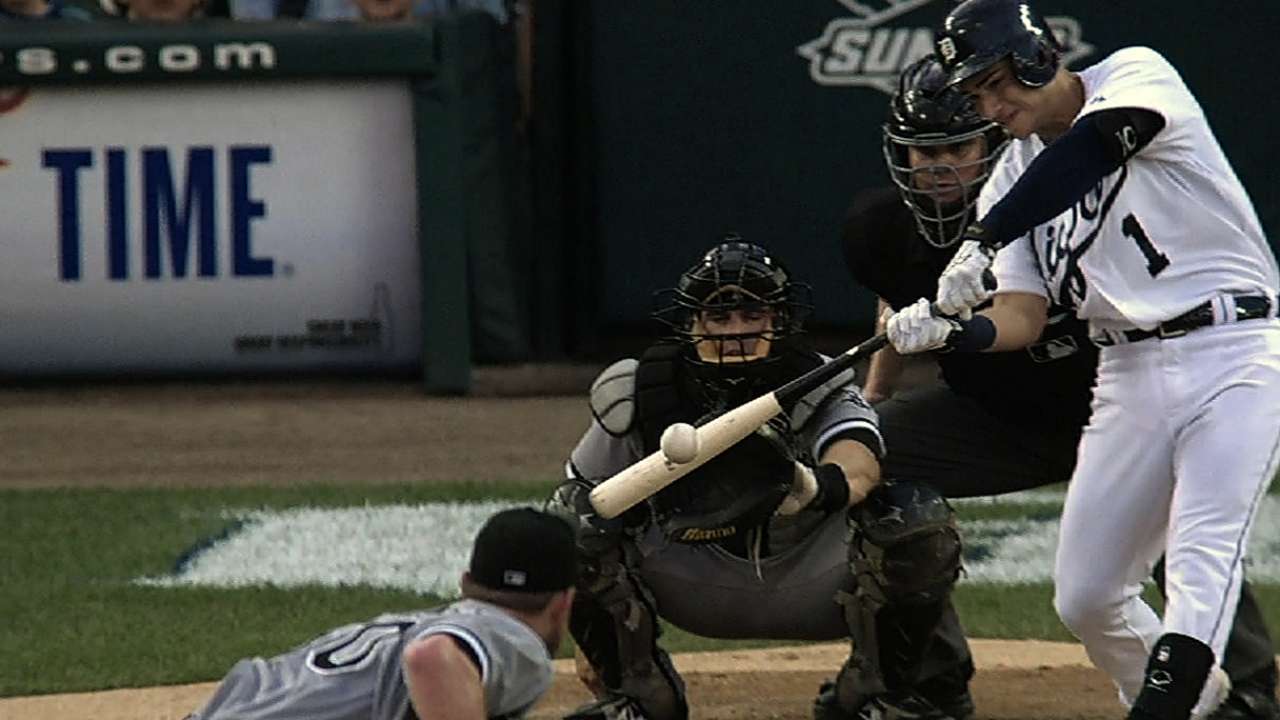 JUPITER, Fla. -- While several Tigers who make their offseason home in South Florida were on the Tigers' two-game trip that concludes in Port St. Lucie on Monday, giving them a chance for a night at home, Jose Iglesias stayed back in Lakeland to continue treating and rehabbing his shins.
"Right now, he's just continuing treatment," manager Brad Ausmus said.
Iglesias was a three-hour bus ride away, but Ausmus was relaying his increasing concern, and a sense of urgency.
Iglesias has missed a week and a half and counting with shin splints. Opening Day arrives three weeks from Monday, with 2 1/2 weeks of Grapefruit League play still to go. However, Iglesias' absence is nearing the point where his readiness for Opening Day is a topic for Ausmus, who brought up the matter himself when a question about Iglesias' timetable came up Sunday morning.
"We're going to hit that point in Spring Training where there won't be enough games for him to get at-bats to be ready for the season," Ausmus said. "We've talked about it internally. We haven't set a firm date on that, but there is going to be a point where if he can't get on the field because of the injury, we're going to have to make a decision."
It's a surprising discussion for what was originally characterized as a week-long absence when Iglesias first left the lineup. Iglesias and the Tigers medical staff sounded optimistic a few days ago that he was on the road to recovery after more padding in his orthotics alleviated the pain.
Dr. Michael Werd, a Lakeland-based foot and ankle specialist, was expected to review video of Iglesias' running stride to determine if any additional changes to his orthotics might help, but that was expected to take a little time.
Iglesias has taken batting practice the past few days without trouble. He tried running Friday and felt some lingering soreness in the shins.
If Iglesias isn't ready for the March 31 season opener, the Tigers' options at short are more extensive than they'd be if he has a day-to-day injury. Utilityman Steve Lombardozzi, who has limited experience at short, is set to back up Iglesias on the 25-man roster. If Iglesias goes on the disabled list at any point, Detroit can call up Hernan Perez or purchase Danny Worth's contract from Triple-A Toledo.
Jason Beck is a reporter for MLB.com. Read Beck's Blog and follow him on Twitter @beckjason. This story was not subject to the approval of Major League Baseball or its clubs.