Dirks to do 'nothing' for three weeks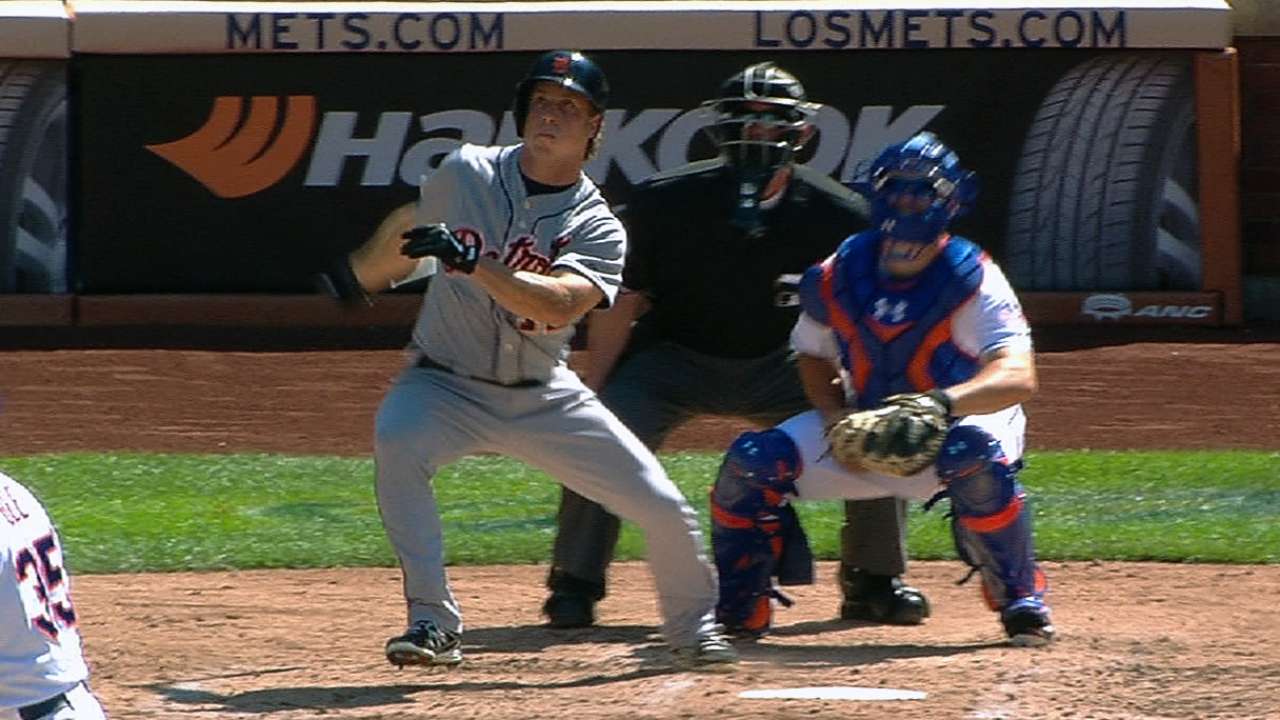 LAKELAND, Fla. -- Andy Dirks has no idea when his back started giving him problems, only that it had been bothering him for quite some time, back to his school days. However, he can pinpoint the play on which it flared up to the point that he had to get it checked.
It was a fly ball Dirks tried to run down last Sunday against the Braves at Disney's Wide World of Sports complex.
"I had a little bit of pain with it off and on [before that], but nothing extreme," Dirks said. "And then, I was running for a fly ball, and it kind of locked up. That was the first clue to me. It just kind of tightened up, and I could feel some pain going down my left leg. But then it kind of goes away. Like when I get loose, it wasn't too bad. But in the morning, waking up was the worst."
It clearly wasn't fine, but Dirks wasn't expecting it to require surgery to repair a disk in his back. Now, instead of spending the next few weeks trying to stake his claim to playing time in left field, he's going to be sitting around his Spring Training apartment, unable to do any workouts while his back heals.
"You prepare as well as you can, and when an injury happens you feel like all that was for nothing, because now I'm not going to be able to do anything for three weeks," Dirks said. "I'm just going to sit in the apartment. But you can't let it get you down at all. I know when I come back that I'll be stronger than I was before. …
"When you first think of back surgery, it seems like something that's just crazy, like you might not ever play again. And really, when you look at the facts, it's not as bad as maybe I played it out at first."
Doctors have expressed confidence to him that the surgery will be successful, and that his recovery should last about 12 weeks.
"It's like three weeks of nothing, let your body heal," Dirks said. "Then it'll be three weeks of physical therapy, then three to five weeks of some sort of baseball activities starting out."
Jason Beck is a reporter for MLB.com. Read Beck's Blog and follow him on Twitter @beckjason. This story was not subject to the approval of Major League Baseball or its clubs.