Top prospect Castellanos still adjusting to third base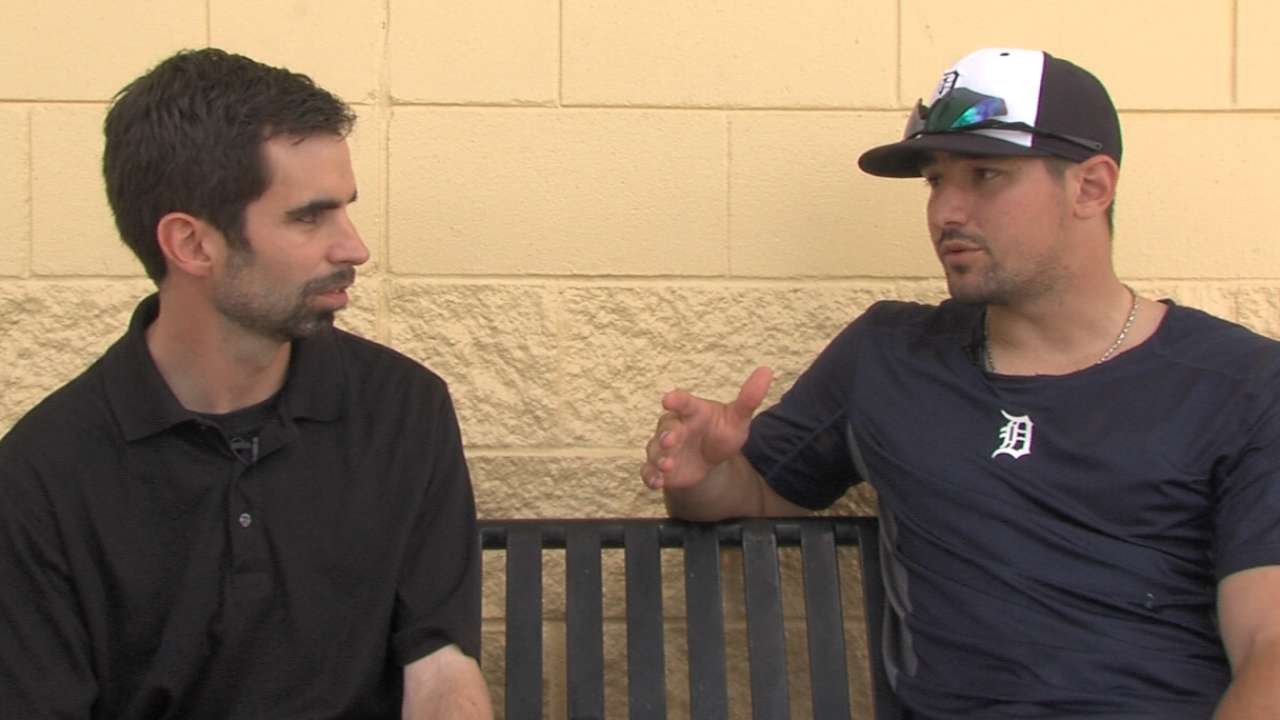 LAKELAND, Fla. -- On one hand, Tigers prospect Nick Castellanos proved Monday that his bat is coming along just fine. On the other, he showed that he's still got some work to do with the glove.
Castellanos hit the Tigers' first home run of the spring in the fifth inning Monday, lining a solo shot to left field off Cardinals lefty Tyler Lyons. So far this spring, the club's No. 1 prospect is 5-for-10 with two doubles, a homer, three runs scored and seven RBIs.
At the same time, Castellanos is still getting used to playing third base again, and that was evident at one point Monday afternoon, Tigers manager Brad Ausmus said. He didn't make a backhanded grab on a bouncing ball through the left side of the infield, and while it was far from a sure thing, Ausmus said "a good third baseman probably makes that play."
"I think Adrian Beltre makes it," Ausmus added. "Quite frankly, Nick probably makes it a month from now, after he's gotten more comfortable at the position. ... I think most of it was timing, though. He hasn't been this close to the hitter in a couple years. I think it's happening a little bit quicker for him, so he's got to get the timing of it."
Castellanos, who turns 22 on Tuesday, played exclusively in the outfield last season when he was promoted to the Majors for the first time.
"It's good to know he's not taking his fielding with him to the plate. And I hope it goes both ways. That certainly was a good swing he had today," Ausmus said. "I think the most important thing for Nick is to get repetitions at third base. More than anything else, become comfortable with the timing of the ball, the plays that will come his way."
Adam Berry is a reporter for MLB.com. Follow him on Twitter at @adamdberry. This story was not subject to the approval of Major League Baseball or its clubs.