Left-handers Crosby, Below deal with arm injuries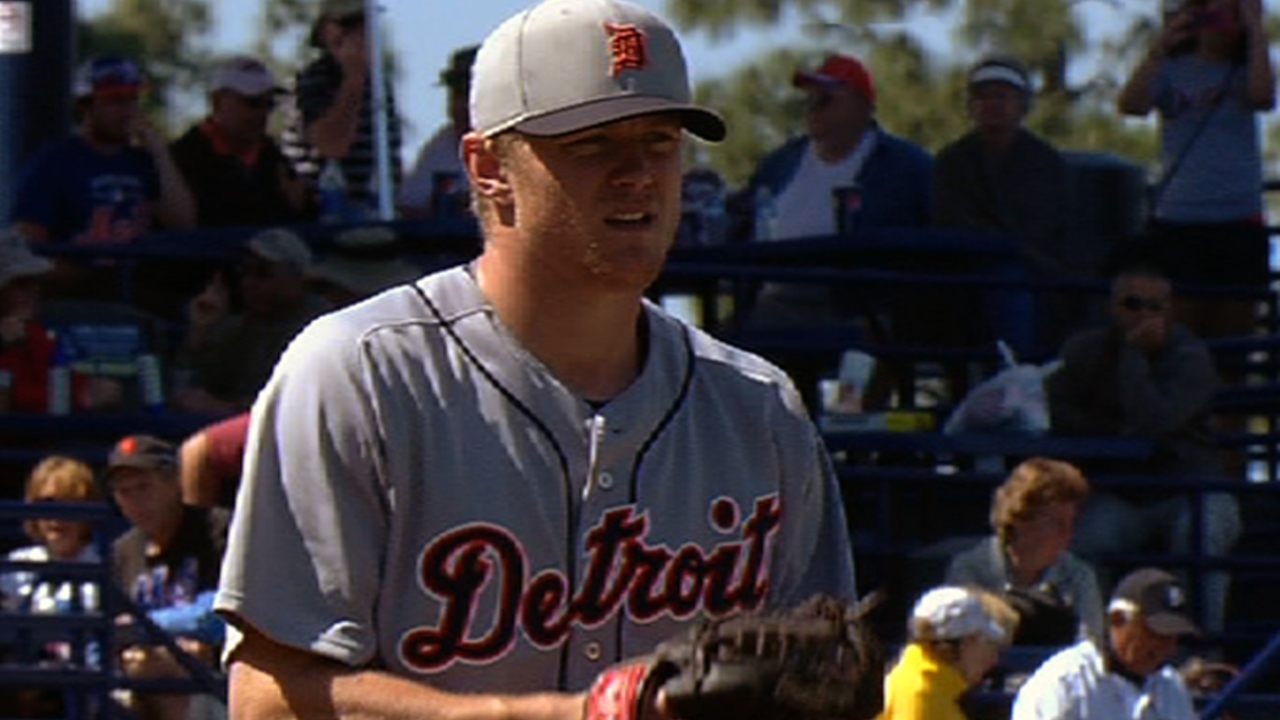 LAKELAND, Fla. -- While one lefty reliever in Tigers camp is getting closer to pitching in a game, another had a recent setback.
Tigers manager Brad Ausmus said Monday that Casey Crosby threw a 25-pitch bullpen session on Sunday and came out of it with no complaints. According to Ausmus, Crosby let the last few pitches go and said he felt fine.
Sidelined with elbow discomfort and inflammation in his triceps, Crosby likely will have to throw more in the bullpen before facing hitters and eventually getting into a Spring Training game.
Meanwhile, non-roster invitee Duane Below has been shut down indefinitely with an irritated elbow. Ausmus said Below, who dealt with elbow issues earlier in camp, isn't throwing at all and was scheduled to see a doctor Monday.
Below tossed one inning in a game Thursday, which is when Ausmus believes the lefty's elbow flared up again.
Adam Berry is a reporter for MLB.com. Follow him on Twitter at @adamdberry. This story was not subject to the approval of Major League Baseball or its clubs.