Aside from homers, Smyly has encouraging outing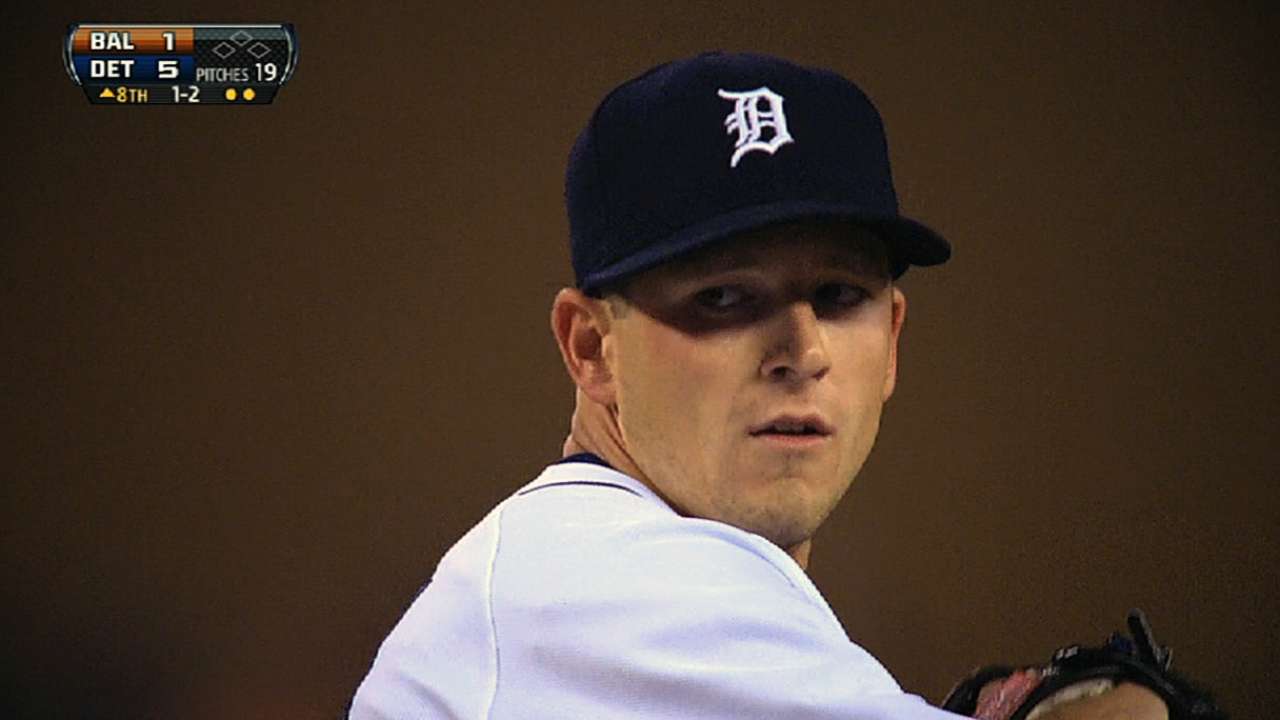 LAKELAND, Fla. -- Two home runs by an old friend put somewhat of a damper on Tigers left-hander Drew Smyly's second start of the spring. Well, at least one of them did.
Former Tigers shortstop Jhonny Peralta crushed the first pitch he saw from Smyly well over the left-field fence in Detroit's 8-5 win on Monday afternoon. Peralta bashed another homer in the third inning off Smyly, but he had a little help from the wind on that one. Maybe more than a little, according to Smyly and manager Brad Ausmus.
"I'll give him credit on the first one. He ambushed me and got it pretty good," Smyly said. "But the second one was an out."
"I don't think [the second homer] would've gone out without the wind. The first one certainly wasn't aided by the wind," Ausmus added. "The first one might have created the wind that allowed the second one to go out."
As Peralta rounded the bases, Smyly told his former teammate, "I don't think I've seen you swing at a first pitch like that in the two years I've known you." The two homers aside, Smyly pitched efficiently and effectively, giving up only one other hit and striking out two Cardinals hitters in three innings of work.
"I felt like I located pretty well for the most part, threw some good changeups that they swung and missed on. For the most part, I had pretty clean, efficient innings, kept my pitch count low. So that's good.
"You've got to get quick outs to stay in the ballgame. That's always something to work on. Just keep getting your pitches and location as best you can and prepare yourself for the regular season. There's nothing really in particular. My changeup, I'm going to keep working on that and just try to find everything else out."
Adam Berry is a reporter for MLB.com. Follow him on Twitter at @adamdberry. This story was not subject to the approval of Major League Baseball or its clubs.