Ausmus to try out different infield shifts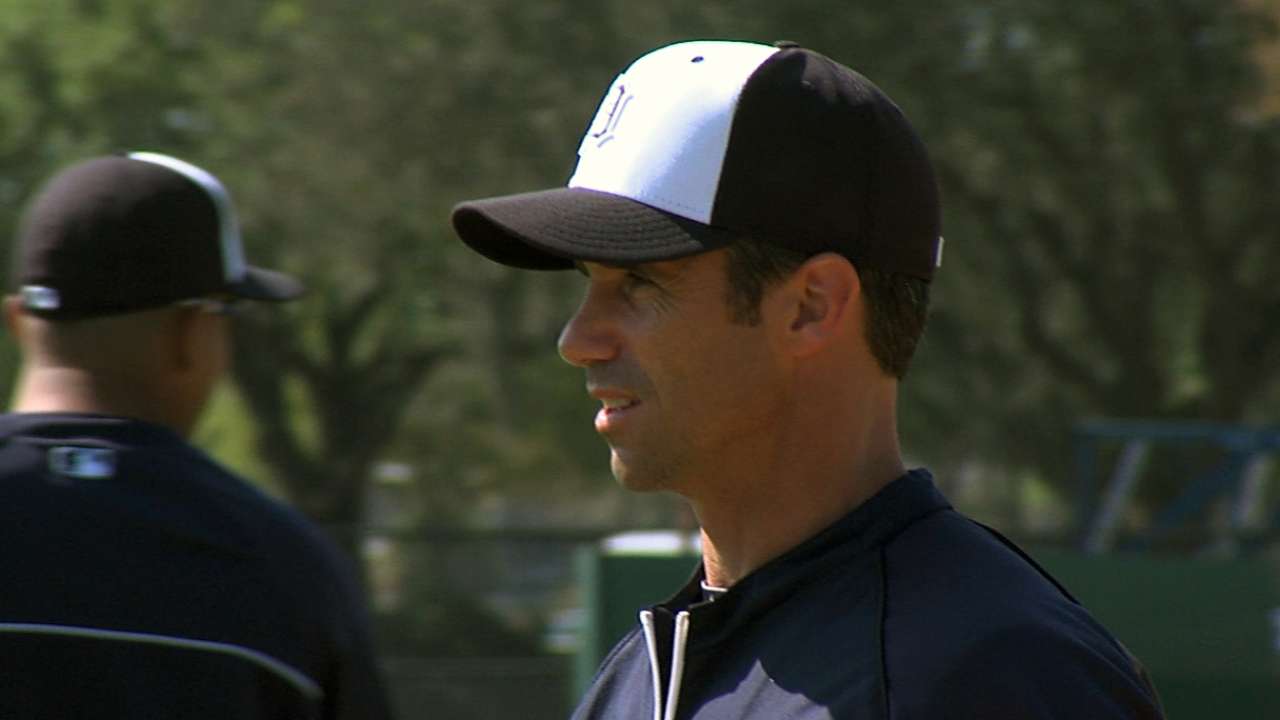 LAKE BUENA VISTA, Fla. -- Much like with baserunning, the Tigers will spend Spring Training trying out some aggressiveness on the defensive side with infield shifts, more so than manager Brad Ausmus plans for the regular season. Again, the goal is to build the mentality of getting infielders accustomed to their responsibilities.
"We might shift in situations we normally wouldn't during the regular season," Ausmus said, "just so guys like the third baseman get comfortable in short right field. Pitchers have to understand that when there's a runner on first, their job is to cover third if there's a stolen base."
Ausmus has already been playing some left-handed pull hitters with his third baseman in short right field, preferring to keep his shortstop in normal position for double-play turns and rangy plays to the left side. On Sunday, he shifted second baseman Ian Kinsler up the middle for Dan Uggla. Kinsler fielded Uggla's fifth-inning grounder on the other side of second base and threw him out.
"Just run it so that the players become aware of what their responsibilities are, since they've changed with that shift," Ausmus said.
Jason Beck is a reporter for MLB.com. Read Beck's Blog and follow him on Twitter @beckjason. This story was not subject to the approval of Major League Baseball or its clubs.