Ausmus encouraging aggressive baserunning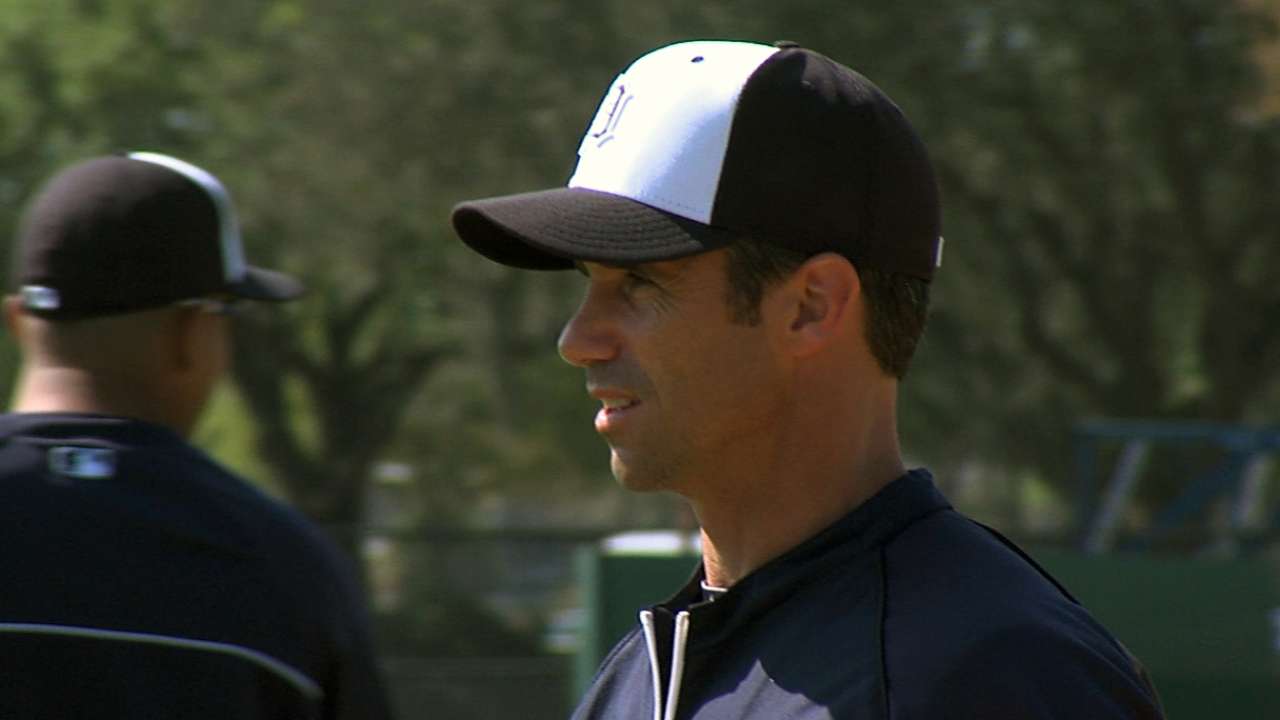 LAKELAND, Fla. -- The Tigers stole four bases and manufactured half of their offense in their Grapefruit League opener on Wednesday against the Braves. Two days later, they made five outs on the basepaths in their loss to the Yankees.
They've already seen both extremes of their aggressiveness on the basepaths, and they still have four weeks to go in Spring Training. For the manager behind the emphasis, however, it's more about the mindset than the result.
"I've been very happy with how the baserunning has gone, despite the fact that there were outs on the bases," Ausmus said. "That doesn't bother me, because we're trying to change the frame of mind."
The more chances they take, the more they learn their capabilities when they press the issue. That's part of Ausmus' goal.
"We want them to take chances now," Ausmus said. "You hope that creates kind of an overall mentality for baserunning as a team that we're always trying to go the extra 90 or 180 feet. But it gets refined. As players realize what they can and can't do, they start to understand, 'Well, we can't run hog wild.' But the third day of Spring Training games, let's go after it. Let's force them to make the play."
Jason Beck is a reporter for MLB.com. Read Beck's Blog and follow him on Twitter @beckjason. This story was not subject to the approval of Major League Baseball or its clubs.