Nathan ready to hear entrance music at Comerica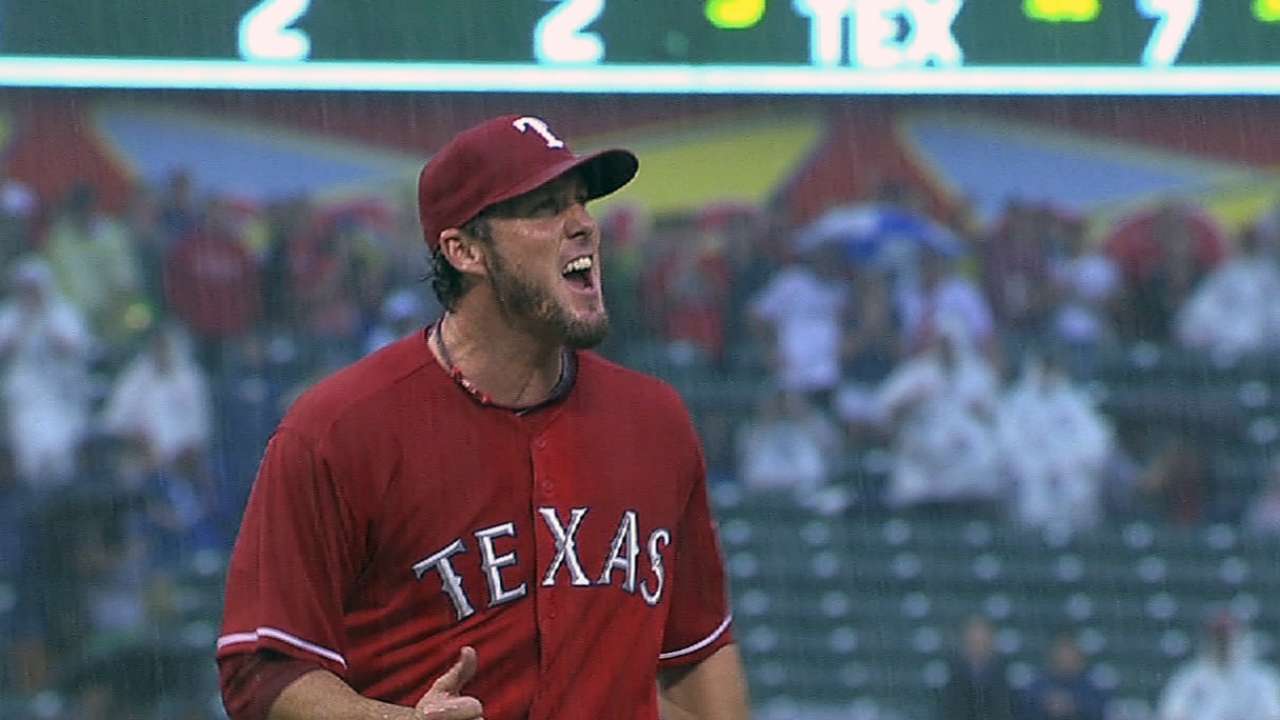 DETROIT -- Tigers fans used to dread the sight of Joe Nathan at Comerica Park and the sound of his entrance music when they heard it on television on road games. Nathan not only acknowledged that, he respected it.
So it was an adjustment for both sides on Saturday as Tigers fans welcomed the former Twins and Rangers closer to Detroit as his new home. Asked if he has heard from a lot of fans about how they used to hate him at the height of the Tigers-Twins rivalry, Nathan nodded.
"I got it a lot this whole week," Nathan said. "That's definitely been the most popular thing I've heard from everybody. And I knew it, because I was down in the bullpen and I'd hear it from the fans when I was in the bullpen.
"They're good fans. They're knowledgeable. They come up with very creative things down there to get on you, and I'm always happy when the inning ends and I get to get out of there and just go pitch."
The veteran has kept the same entrance music -- "Stand Up," from the 2001 movie Rock Star -- since he began closing in Minnesota a decade ago. Hearing that at Comerica Park will make it new, but he's looking forward to it.
"The crowd gets into it," Nathan said. "It's always fun when you get to hear it in a new stadium and see what it sounds like. I know this place, they like to play some loud music. I know every time we'd come here, I'm like, 'Man, that's a good sound system. I'd like to hear my song on that.'"
Jason Beck is a reporter for MLB.com. Read Beck's Blog and follow him on Twitter @beckjason. This story was not subject to the approval of Major League Baseball or its clubs.