Tigers unlikely to go after free agent such as Cruz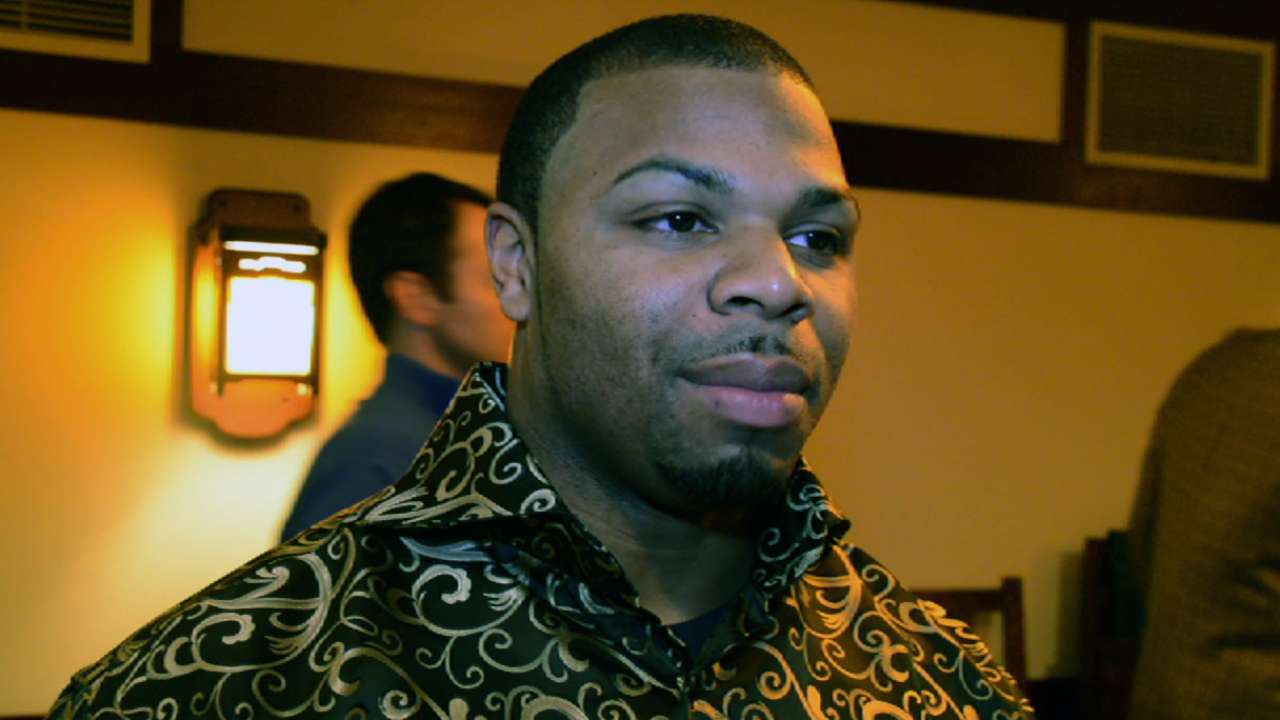 DETROIT -- Tigers president/general manager Dave Dombrowski won't comment on specific free agents for risk of tampering accusations. Thus, he won't discuss the offensive value of Nelson Cruz, or the defense risk, or any potential fit for another outfield bat.
Nonetheless, the way Dombrowski described the Tigers' situation, without mentioning Cruz by name, strongly suggested Detroit won't be pursuing the free-agent slugger.
"The way I would say it is that, the way our club shapes up right now, we're happy with our club," Dombrowski said Saturday at TigerFest. "So without getting into specific players, the way we shape up, I would be surprised if we made any major moves."
Even on a short-term contract, which looks like an increasing possibility, Cruz would count as a major move. Regardless of the contract, Cruz's free-agent status would require the Tigers to give up their first-round Draft pick to sign him, something they showed last winter that they were more reluctant to do than in years past.
Adding Cruz would also partly reduce Rajai Davis' role after Detroit signed him to a two-year, $10 million contract last month.
That doesn't mean the roster is set. Dombrowski left open the possibility of smaller signings to add reinforcements, including in the bullpen.
"Perhaps for depth purposes, you might pick somebody up," Dombrowski said.
Most likely, Dombrowski added, such a signing would be a Minor League contract with a Spring Training invite. The Tigers would rather not shuffle their 40-man roster at this point.
They were linked to Luis Ayala in one report earlier this week. The Tigers had some interest in him two years ago as well, before they signed Octavio Dotel. Dombrowski said Saturday they'd be open to signing Dotel if he pitches again, but he hasn't resumed pitching yet.
Jason Beck is a reporter for MLB.com. Read Beck's Blog and follow him on Twitter @beckjason. This story was not subject to the approval of Major League Baseball or its clubs.