Avila confident contract will be settled soon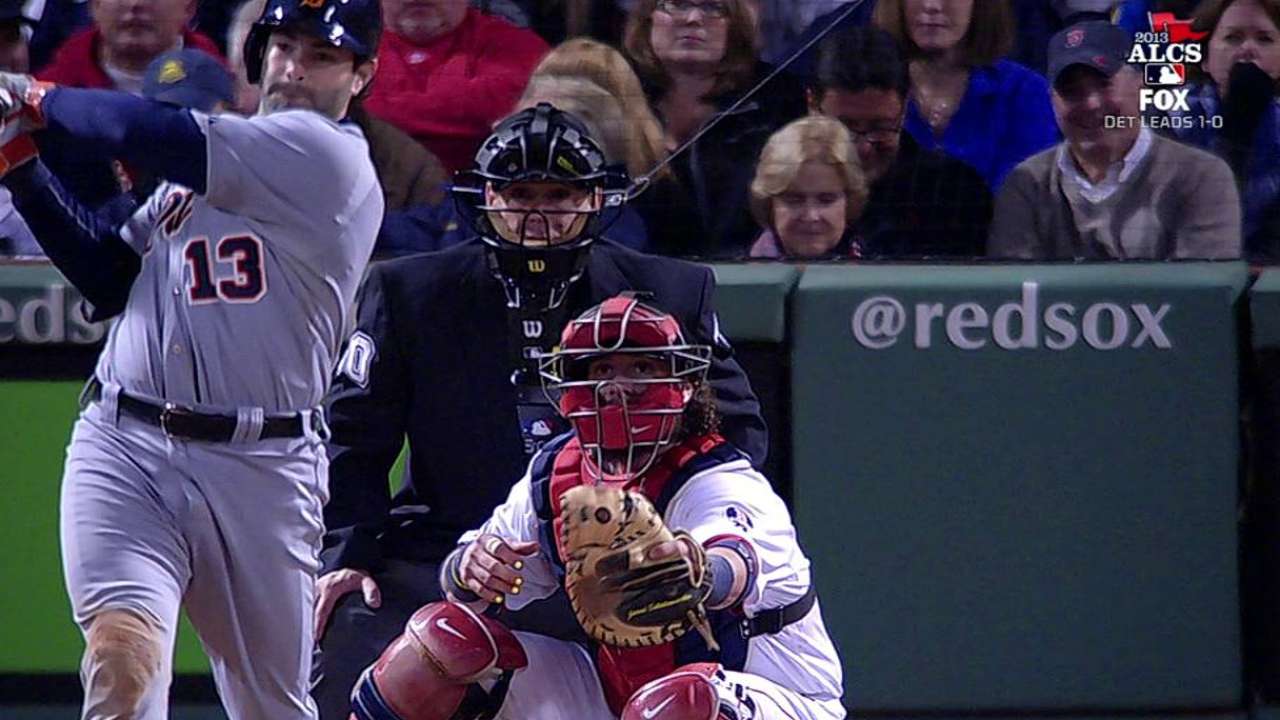 DETROIT -- The sight of Tigers catcher Alex Avila sitting in an arbitration hearing opposite his father, Tigers vice president/assistant GM Al Avila, sounds like an episode plot for a TV series. Don't count on it happening in real life, though.
The younger Avila sounded like he expects a settlement on a new contract for 2014 very soon.
"I don't think it'll go on too much longer," Alex Avila said Thursday at the Tigers' Winter Caravan media session at Comerica Park. "I don't expect [a hearing] to happen."
It was a surprise that the process has gotten this far. Avila was the only arbitration-eligible Tiger to exchange contract figures with the team, unable to reach an agreement by last week's deadline.
Avila's arbitration filing came in at $5.35 million. The Tigers filed for a $3.75 million contract. He said he knows how it looks but that it isn't anything to fret.
"As a player, when you go into it, you just prepare for every scenario," he said. "With the process that's in place, filing numbers just basically gives you more time to negotiate. To reach an agreement by that deadline would be nice, but sometimes it just doesn't happen. Luckily, we can still continue [to talk]."
He believes something could happen this week or next. That's basically their window, because a hearing would be scheduled sometime between Feb. 1-21.
Jason Beck is a reporter for MLB.com. Read Beck's Blog and follow him on Twitter @beckjason. This story was not subject to the approval of Major League Baseball or its clubs.