Hunter captures Jackson's slam dunk on video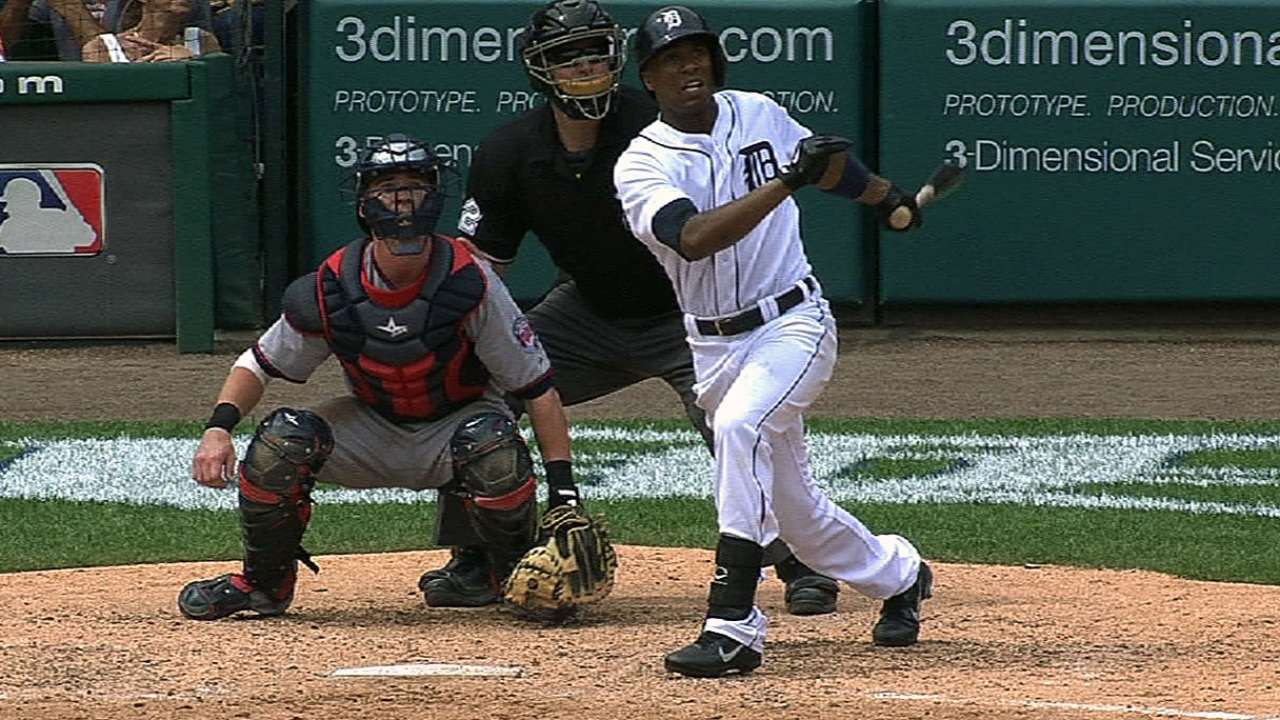 DETROIT -- The video of Austin Jackson dunking a basketball, which made its way across the Internet and highlights shows this week, was a one-shot take, Torii Hunter said. And it was a dare.
The teammates both live in the Dallas area, so they've been working out together in the offseason. They had just finished a workout when they walked across the court.
"We were tired," Hunter said. "We trained that morning, trained for two hours. We did legs that day. Our trainer killed us -- lunges, all this stuff. Then we drove 20 minutes to my house, went to the cage and hit for an hour and a half. So after we finished, he saw the basketball.
"We were walking through the workout area. He saw the basketball and said, 'Hey, T, how much do you want to bet I can dunk this?' I'm like, 'You can't dunk. I can't even feel my legs. What are you talking about?'"
Jackson grabbed the ball, ran in and threw it down. Hunter shot the video with his cellphone, uploaded and tweeted it. The video went viral within hours.
It's Austin Jackson the Tigers Centerfielder. I did this when I was younger but there was no video or… http://t.co/Ez9en3dxgd

- Torii Hunter (@toriihunter48) January 21, 2014
"I could not believe he did that," he said. "And then I got up there, and I looked like I was going to dunk and did a layup. I had no legs."
Jackson, who turns 27 on Feb. 1, was a standout high school basketball player in his hometown of Denton, Texas. He turned down a scholarship offer to play point guard at Georgia Tech nine years ago, opting to sign with the Yankees, who selected him in the eighth round of the 2005 First-Year Player Draft.
That was a long time ago. The dunk, Hunter believes, speaks volumes about Jackson's potential, even after four Major League seasons.
"This dude is a tremendous athlete," said Hunter, still shaking his head. "If he gets going, he's going to be unbelievable. He's going to be one of the best players in baseball, if he does what he's capable of doing. Sick athleticism."
Jason Beck is a reporter for MLB.com. Read Beck's Blog and follow him on Twitter @beckjason. This story was not subject to the approval of Major League Baseball or its clubs.