Leyland a big fan of Minnesota's Target Field
Leyland a big fan of Minnesota's Target Field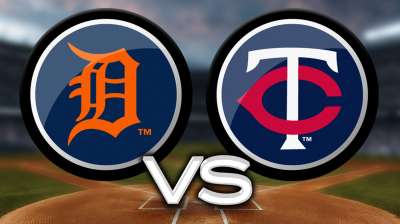 MINNEAPOLIS -- Less than 24 hours after a 4-0 victory Friday night at Target Field, Tigers manager Jim Leyland spoke highly of the American League Central's youngest venue.
While discussing the unique aspects of different Major League parks, Leyland noted how much he enjoyed playing in Target Field.
"I love this ballpark, I think they did a terrific job," Leyland said. "I like it a lot. … I like the dugout."
More than because it's a nice facility, Leyland should like Target Field because his team entering Saturday is 17-6 at the park since Sept. 2, 2010, and has outscored the Twins 125-92 during that time.
Kelly Erickson is an associate reporter for MLB.com. This story was not subject to the approval of Major League Baseball or its clubs.