Hunter hit by pitch on elbow, dealing with swelling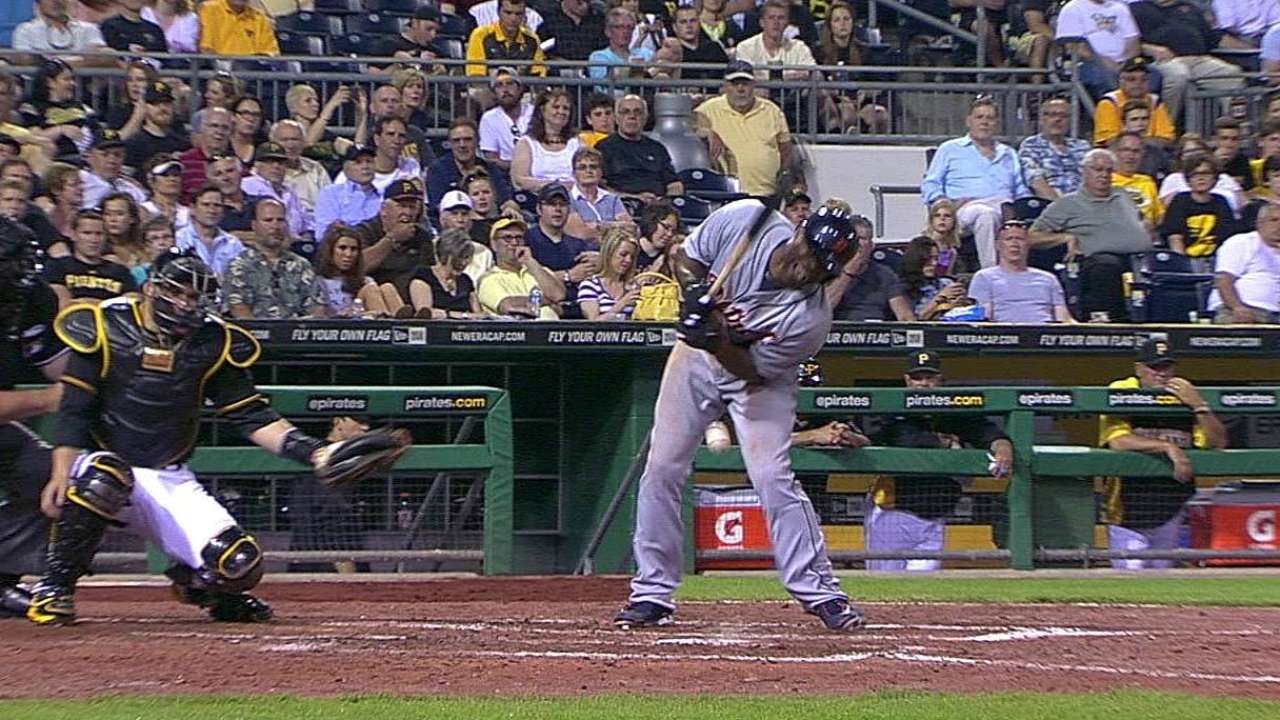 PITTSBURGH -- The Tigers were already prepared to lose Torii Hunter for a couple of games this weekend while he attended his sons' graduation. Now they're hoping they don't lose him for longer than that.
As it is, his status for Thursday's series finale against the Pirates is questionable after he took a pitch off his left elbow during Wednesday night's 5-3 loss.
X-rays taken at the end of the game showed no broken bones, but the swelling was already severe enough that the 37-year-old had trouble moving his left arm, let alone flexing it.
"I haven't been hit like this in years," Hunter said. "It's painful. [Medical staff members] said it's going to be sore tomorrow. I'll see if I can get some work done tomorrow morning, ice it tomorrow, get to the park, do some things and see if I can get out there."
The 1-2 pitch from Bryan Morris hit Hunter flush on the elbow, Hunter said, putting him on base to lead off the seventh. Hunter was in obvious pain but stayed in the game. However, he barely moved when Miguel Cabrera hit a double-play ground ball to shortstop Jordy Mercer.
"It was so much pain I got dizzy," Hunter said. "I can't even explain it."
Hunter remained in the game for the seventh inning, but had enough trouble moving his arm that he ended up making a basket catch in right field in the bottom of the seventh. That was enough for manager Jim Leyland to lift him in the eighth inning.
"I think he was shaken up a little bit when he was on base," Leyland said. "He didn't run on the Cabrera ground ball, and I think he just got out of sorts. I think he was probably hurting."
Hunter is scheduled to leave the team after Thursday's game to return home to Texas for his sons' graduation, then rejoin the team Sunday in Baltimore for their series finale against the O's. The Tigers could well give him Thursday off to grant him three days to recuperate, but Hunter sounded like he wants to try to play.
"I have to swing and see how things are going," he said.
Jason Beck is a reporter for MLB.com. Read Beck's Blog and follow him on Twitter @beckjason. This story was not subject to the approval of Major League Baseball or its clubs.