Leyland explains reasons behind sticking with Ortega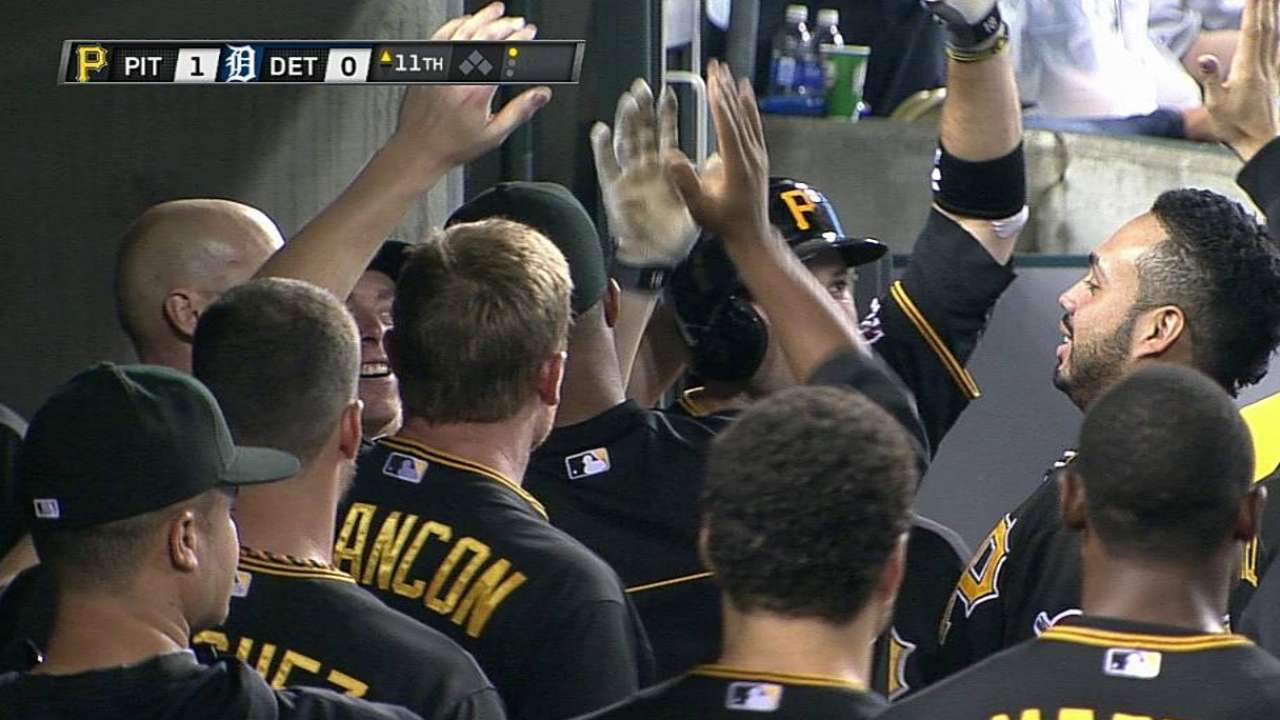 PITTSBURGH -- Neil Walker is a switch-hitter, but his splits have always been stronger against right-handed pitching (.286 career average, .801 OPS) than lefties (.260, .662). Never have those splits been stronger than this year, albeit in limited at-bats after he missed time on the disabled list. The Pirates second baseman is 5-for-30 off southpaws and 30-for-105 against right-handers, including all three of his home runs.
So why did Walker face Tigers right-hander Jose Ortega in the 11th inning of the Tigers' 1-0 loss Tuesday night, when he hit a game-winning homer? It was the situation -- one out, nobody on base. Manager Jim Leyland said afterward that he had Phil Coke ready, and would have brought him in if leadoff man Starling Marte had reached base.
"If the first guy would've gotten on, I would've brought in Coke to turn Walker around [and] to hopefully hold [Marte] at first base," Leyland said. "And then you've got [Andrew] McCutchen coming up next, so you might have had to make another move, which is all right. But once he got Marte out, I was going to leave him in."
Drew Smyly was on rest last night. Darin Downs was another option. The main motivation, though, would have been to hold Marte at first.
"If he got on, I was going to bring Cokey in so he could hold him at first, because that guy can really run," Leyland continued. "If Walker bunts, gets him to second, then you can walk McCutchen and then you've got [Garrett] Jones, the left-hander. And then you've still got a right-hander ready if they happen to pinch-hit. You're still ready to do that."
Jason Beck is a reporter for MLB.com. Read Beck's Blog and follow him on Twitter @beckjason. This story was not subject to the approval of Major League Baseball or its clubs.