Bucs' Walker becoming a thorn in Tigers' side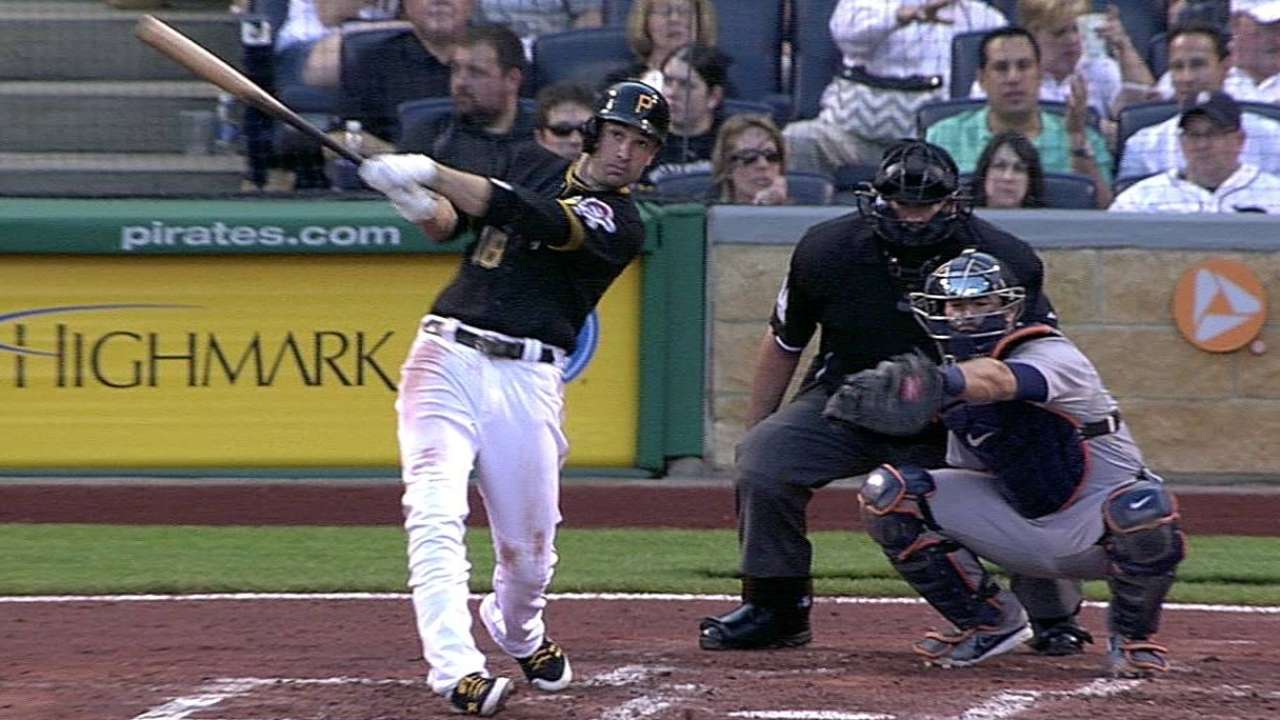 PITTSBURGH -- If the Tigers and Pirates are going to be Interleague rivals for the foreseeable future, Neil Walker might be the rivalry target for Detroit.
Even as a lifelong National League player, Pittsburgh's second baseman is steadily building a reputation as a Tigers killer.
"Yeah, he's a pain in the [backside]," catcher Alex Avila said.
He hit for the cycle over the course of the two-game series in Detroit, doubling and tripling on Memorial Day before homering for the game's only run on Tuesday. He went 5-for-10, raised his average from .240 to .259, and improved his two-year performance against the Tigers to 10-for-28 with four runs scored and five RBIs in seven games.
He's a .227 career hitter in Interleague Play, with a .655 OPS. Against the Tigers, however, those numbers jump to .255 and .813, respectively.
That was all before he added two more hits, including another home run, during the Tigers' 5-3 loss Wednesday night.
Even his brother-in-law can't figure it out. Don Kelly will pull for him for the vast majority of the season, and wants his kids to do the same, but not when they're playing against each other.
"He doesn't talk too much [trash]," Kelly said. "He always hits us well. I don't know what the deal is."
Jason Beck is a reporter for MLB.com. Read Beck's Blog and follow him on Twitter @beckjason. This story was not subject to the approval of Major League Baseball or its clubs.