Peralta propelling himself among the elite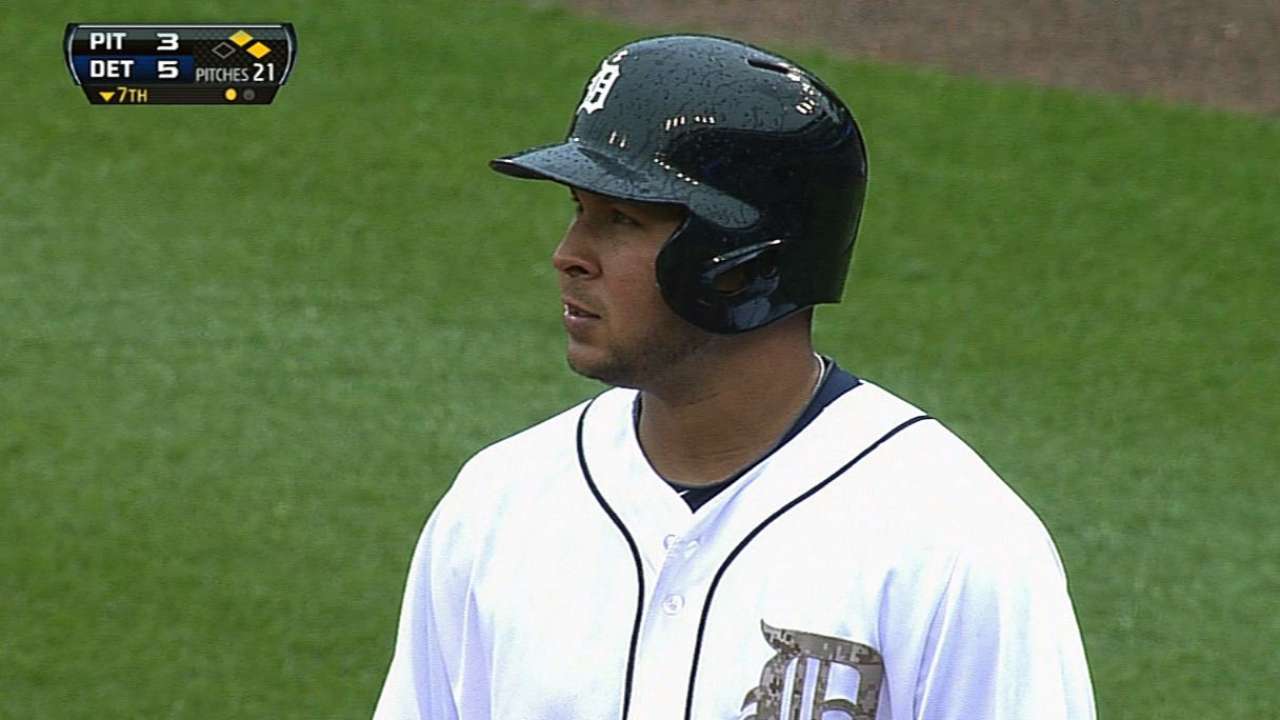 DETROIT -- It might be time to stop saying that Jhonny Peralta is off to a hot start and start saying that he has the makings of a better season.
"I'm trying to react to what the pitcher is throwing me," Peralta said on Tuesday.
The way he's hitting, pitchers are guessing how to get to him.
On Monday, with his first four-hit game as a member of the Tigers, Peralta propelled himself into the mix among the best hitters in the league not named Miguel Cabrera. Cabrera is the American League batting average leader, at .377, and Peralta is now tied for second with Baltimore's Chris Davis, at .341.
Peralta entered Monday 10th in the batting race, at .326, and raised his average 15 points with his performance.
"A lot of guys are going to fly under the radar when you've got a Miguel Cabrera and a Prince Fielder," manager Jim Leyland said. "But this guy's a really good player."
Peralta hit .292 with a .743 OPS in April for the best opening month of his career, defying his history of slow starts and struggles in cold weather. More important, it set him up for May, historically his strongest month.
With four days left, though, he's hitting .400 with eight doubles, three home runs and 12 RBIs. He had better RBI production in May 2011, but in terms of pure hitting and reaching base, it's the best single month of his career.
The one difference, he believes, is that he's handling inside pitches better.
"I feel like the pitch inside, I've got a better reaction," he said.
This doesn't necessarily mean Peralta is headed for a contract-year surge. But if Memorial Day is the unofficial start of the summer, he has arguably has gotten beyond the point of a hot start.
"He's swinging a magic wand right now," teammate Torii Hunter said. "He can poke the bat out and get a hit. He can swing hard and get a hit. It's a lot of fun to play the game like that."
He might well be good enough to garner his second All-Star selection in three years. When one considers that Derek Jeter is out and Elvis Andrus' offensive numbers are a little down, Peralta might even be in position to make a case for the start.
Jason Beck is a reporter for MLB.com. Read Beck's Blog and follow him on Twitter @beckjason. This story was not subject to the approval of Major League Baseball or its clubs.