Benoit achieves milestone with first pickoff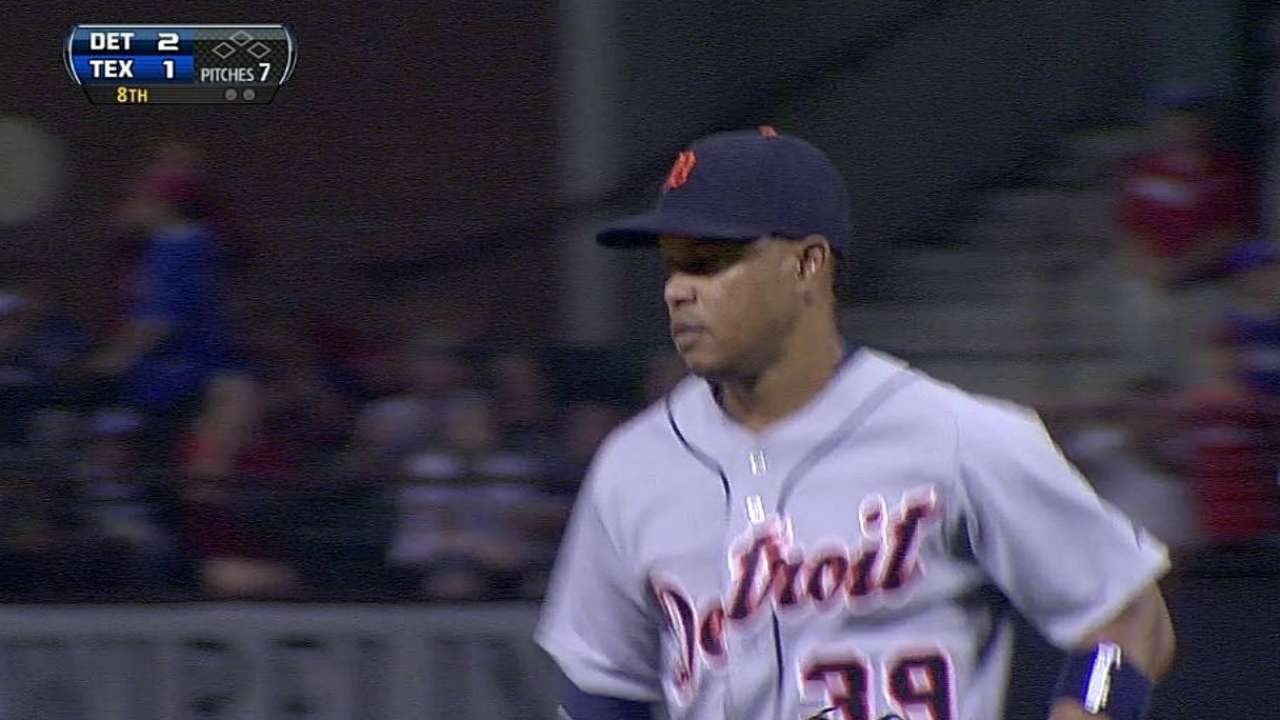 DETROIT -- Infield coach Rafael Belliard sent a signal to second baseman Omar Infante when pinch-runner Josh Harrison replaced Gaby Sanchez at second base as the potential tying run on Monday.
"I told Omar to play with him," Belliard said.
In other words, he wanted Infante to sneak in for a pickoff throw sometimes, then back off at other times, and keep him guessing. Joaquin Benoit followed Infante's lead, wanting to keep Harrison close to the bag. Never did Benoit imagine he'd whirl around and find Harrison stranded so far off the base, especially after he stared him back on a previous pitch when he was too far off the bag.
"[Catcher Brayan] Pena told me he was taking a really big lead," Benoit said. "If you see the replay, I picked up, and I stopped. I was trying to get him to go back, but he was still taking that bigger lead, and I threw the ball to second."
The result was the first pickoff of Benoit's 12-year Major League career. Not even in his 55 career starts had he recorded one. Still, one spring after another, he'd practiced it.
"We practice it in Spring Training," Belliard said, "but we don't do it much."
Jason Beck is a reporter for MLB.com. Read Beck's Blog and follow him on Twitter @beckjason. This story was not subject to the approval of Major League Baseball or its clubs.