Kelly proving to be capable fill-in for injured Jackson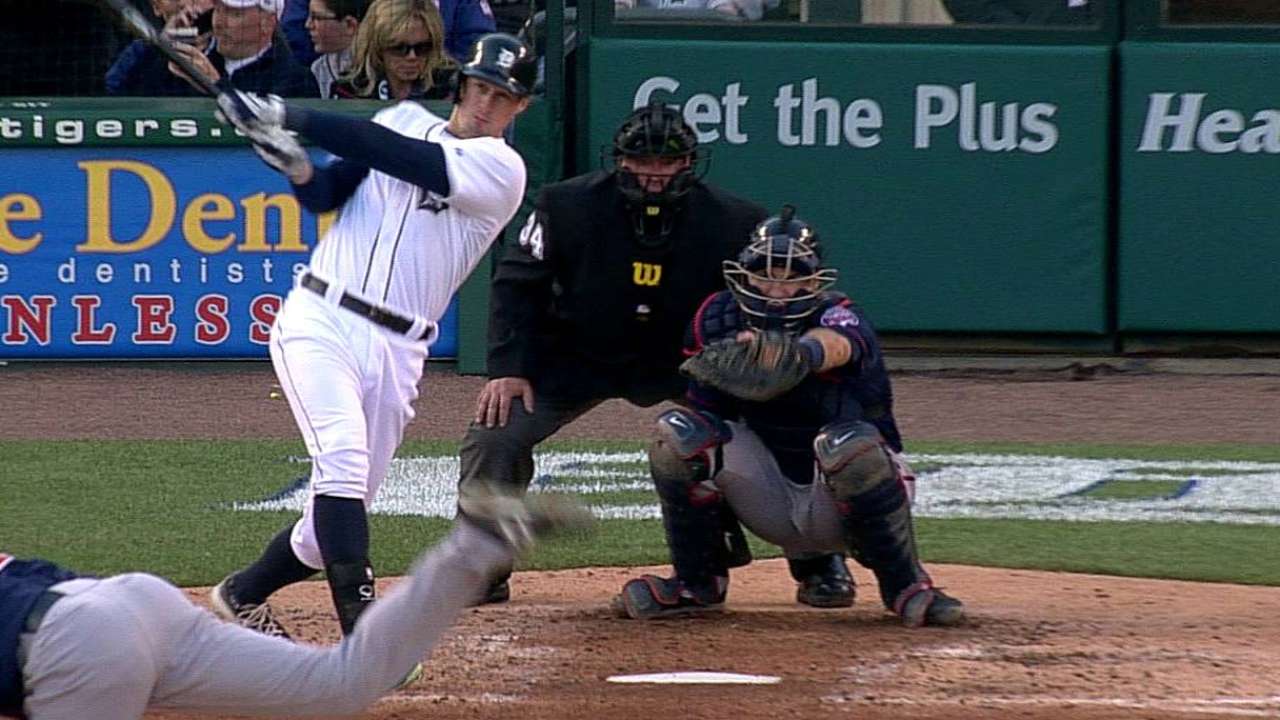 DETROIT -- Give Tigers manager Jim Leyland credit: Even he knows mentioning Don Kelly is going to get a reaction.
"People get on me when I talk about Don Kelly," Leyland said Monday morning.
That said, he was talking about Don Kelly when he talked about their ability to keep winning without Austin Jackson. Moreover, they've gotten a decent amount of production out of their center fielders since Jackson went on the DL a couple weeks ago.
Kelly entered Monday batting 6-for-30 (.200) as a center fielder, but with two homers and five RBIs. Avisail Garcia is 3-for-12 with a homer and three RBIs in center field. Defensively, they've held their own, though their range doesn't come close to the territory Jackson covers.
"We've lucked out so far with our center-field situation," Leyland said. "I know fans get tired of me talking about it, but Kelly's done a good job in center field. Don't get me wrong, he's not a great center fielder, but he's done a very credible job filling in, very credible. And Garcia. I've been able to slide Dirks over there. We've been lucky."
For Kelly, whose utility has been at the top of his Major League resume, his transition to a position he has barely played over the years has been decent.
"Kelly's a perfect 25th player. That's what he is," Leyland said. "Now, if you can find one better, you can take him. But what do you want? He plays first, he plays third, he plays center. He eats right. He sleeps right. He's here to play every day. He does everything that you want out of that guy. He is what he is. I'm willing to accept that."
Jason Beck is a reporter for MLB.com. Read Beck's Blog and follow him on Twitter @beckjason. This story was not subject to the approval of Major League Baseball or its clubs.