Kaline respects Mauer's ability, which Detroit knows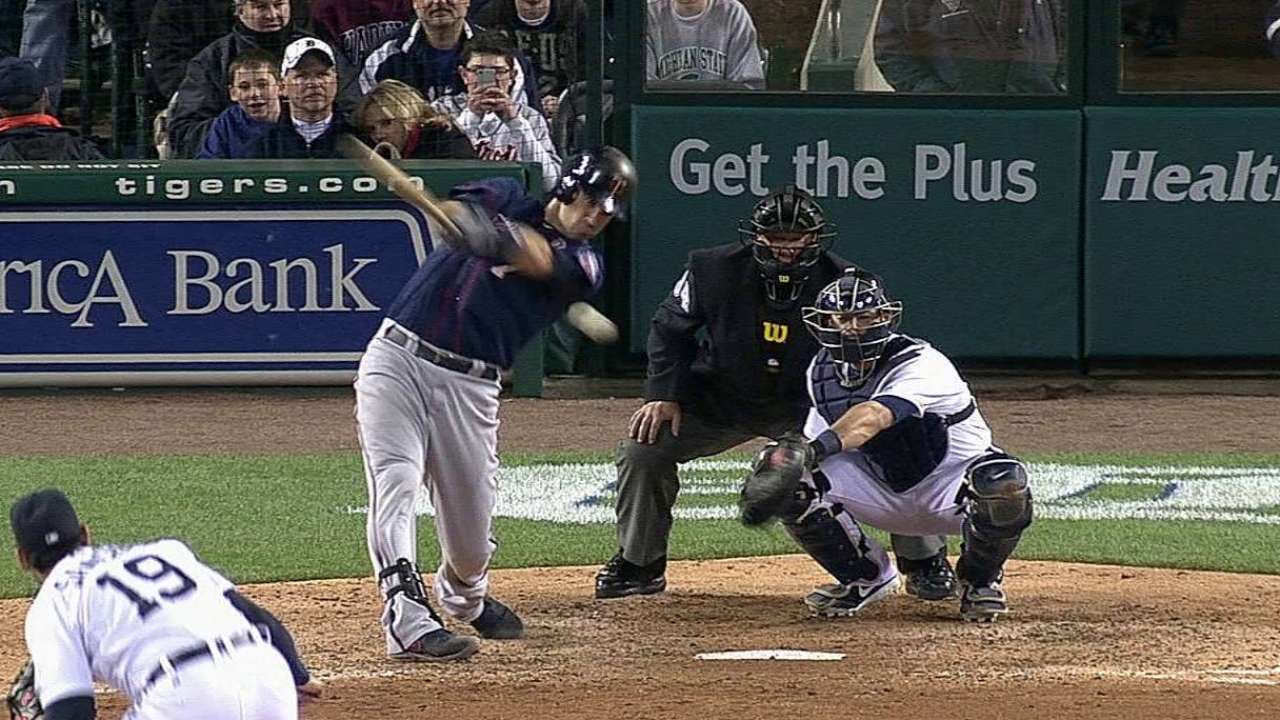 DETROIT -- How much respect does Hall of Famer Al Kaline have for Joe Mauer? At least enough that he was hoping Anibal Sanchez would pitch around him in the ninth inning Friday night with a no-hitter on the line.
"I figured he was the only guy who could break it," Kaline said. "The other guys are good, but he's special."
No, Kaline was not hoping for an intentional walk, as some fans clamored for on Twitter. And knowing how Sanchez challenged hitters all night, he could not have expected anything different. But as he watched Sanchez get back around to the top of the order, Kaline was quietly pulling for Sanchez not to challenge the Twins' All-Star catcher in the strike zone.
He has that much regard for the three-time batting champion.
"He was the one guy I feared," Kaline said. "He's such a great hitter. He puts the ball in play. Honestly, I was sitting up here and saying, 'Walk him. Bounce the ball. If he swings, fine. But walk him.'"
Mauer, of course, lined a 1-1 breaking ball through the middle.
The single was Mauer's 157th career hit against the Tigers, tying Detroit with Kansas City for the most Mauer hits. However, Mauer has played in so many more games against the Tigers that his .321 career average off Detroit's pitching is his lowest off any division opponents. He hits .355 against Kansas City, .338 against Cleveland and .322 against the White Sox.
Kaline respects the consistency of Mauer's approach.
"If it was a one-run game, other guys would be trying to jerk it out of the ballpark. But he stays within himself all the time," Kaline said. "He goes for base hits, doubles, and once in a while a home run."
Once in a while happened Saturday, when, after a video review, Mauer homered in his first at-bat against the Tigers for hit No. 158.
Jason Beck is a reporter for MLB.com. Read Beck's Blog and follow him on Twitter @beckjason. This story was not subject to the approval of Major League Baseball or its clubs.