Bond between Detroit, '68 champions remains strong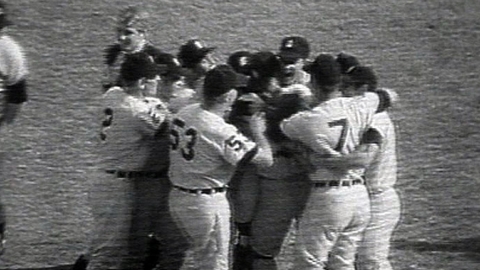 DETROIT -- The players have aged, and the generations of fans have changed. But 45 years later, there is still a bond between this city and the 1968 World Series championship team.
Judging from the response during Saturday's pregame ceremony to honor the 45th anniversary of the championship, their place in history remains secure.
Part of that, players believe, is because of their championship run coming during a time of turmoil in the wake of the 1967 riots.
"It was a tough year for Detroit, '67 and '68," said John Hiller, a reliever on that team, "and I think it was a special thing we were all part of. I don't think we saved the city, but we were a part of the whole process of the city healing after that. We were a part of that.
"I think the people remember us because we came back so many times."
One point Denny McLain made was that so many of those players lived in the area, including in the offseason.
Mickey Lolich believes the close race the Tigers lost in 1967 on the final day of the season also played a factor.
Jason Beck is a reporter for MLB.com. Read Beck's Blog and follow him on Twitter @beckjason. This story was not subject to the approval of Major League Baseball or its clubs.