Leyland ponders late-game decisions for top of lineup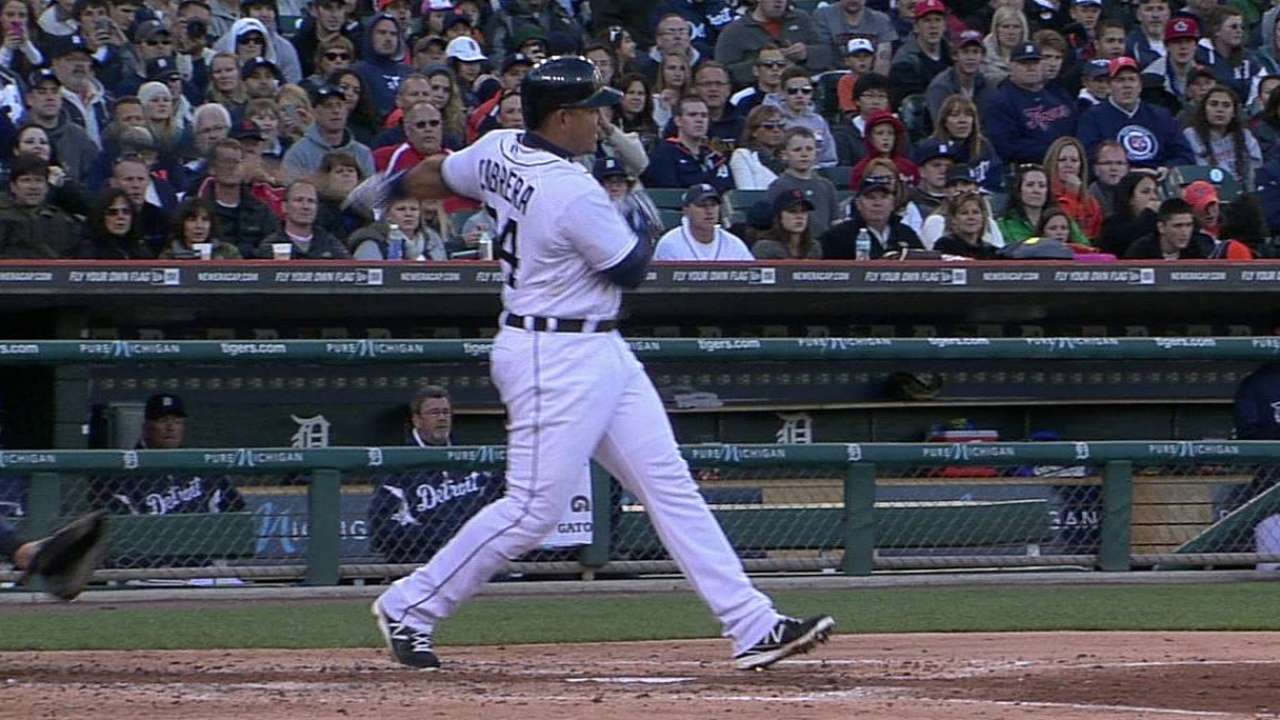 DETROIT -- For opposing managers, the choice against the Tigers with scoring chances in the late innings is whether to risk getting beaten by Miguel Cabrera or Prince Fielder.
For Tigers manager Jim Leyland, the choice sometimes is similar. He faced it in the eighth inning Thursday night: Is it better to bring Cabrera up with the go-ahead run on first base, or have Prince Fielder up with the runner on second and Cabrera on first?
He debated the merits of it immediately after Thursday's win, and he got back into it again Friday. It's a complex enough question, he said, that he has debated it himself.
"The reason I would never have a problem with fans discussing something like that," Leyland said, "is because us as managers [discuss that]. I've discussed that with several managers. I asked that question exactly to Tony La Russa, if he knew he was going to lose Pujols to his fourth hitter, Berkman or somebody. And he said he would bunt the guy to second base."
That's what Leyland did with Torii Hunter Thursday after Omar Infante led off the inning with a single.
"I mean, your fourth and fifth hitters are RBI guys," Leyland said. "But who knows if Torii Hunter would've hit into a double play. Torii might have hit a home run. He might've hit a double. I'm not smart enough to know that. But I do know that if he hits into a double play, it takes the starch out of you."
Essentially, he's playing the percentages, which currently favor Fielder. Over the last four games, Fielder is 5-for-5, all RBI hits, following a Cabrera walk, intentional or otherwise. According to ESPN Stats and Information, Fielder is 8-for-16 with 11 RBIs when following a Cabrera intentional walk over the last two seasons.
That, of course, is a big part of the reason the Tigers signed Fielder.
Cabrera has been intentionally walked 22 times over the last two seasons, equal to his intentional walk total in 2011 and 10 less than his club-record total in '10. All but two of them have come with a runner in scoring position and first base open. One came last season with runners at the corners; another this season came with runners at first and second.
Jason Beck is a reporter for MLB.com. Read Beck's Blog and follow him on Twitter @beckjason. This story was not subject to the approval of Major League Baseball or its clubs.