Younger brother Ben visits with Verlander, Tigers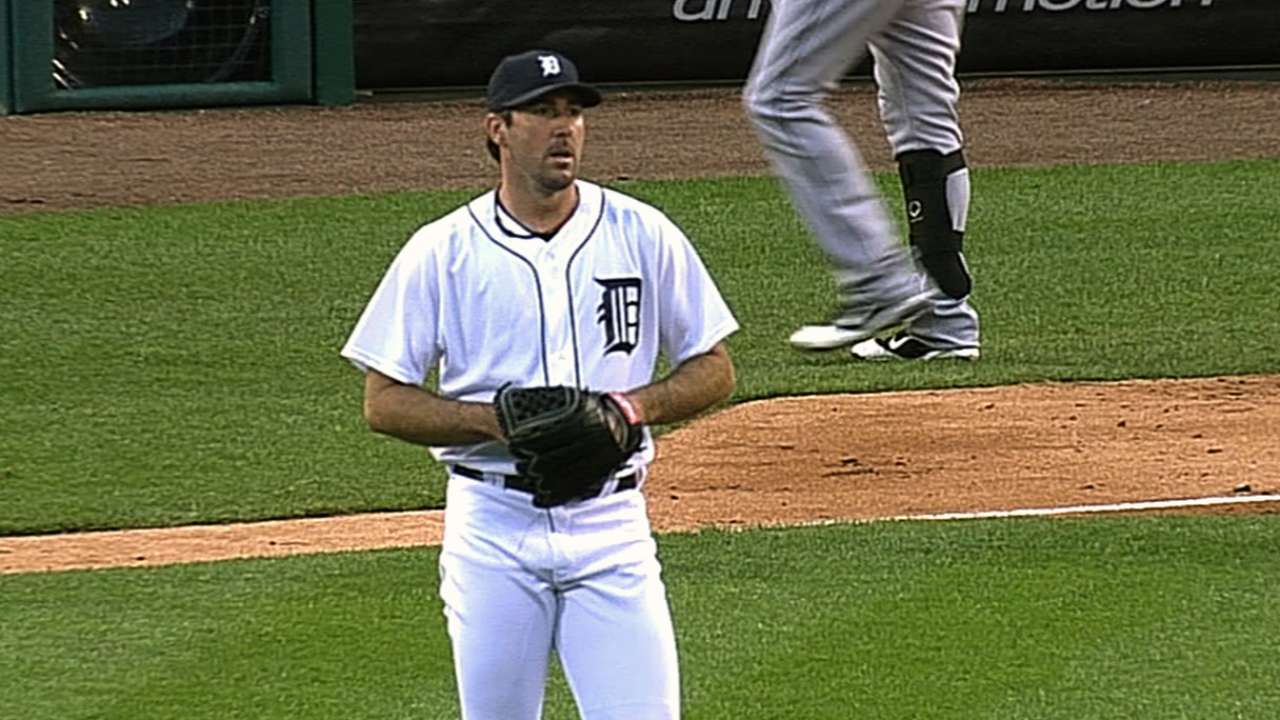 DETROIT -- The hitter in the Verlander family paid a visit to Comerica Park on Thursday. It wasn't a pre-Draft workout for Old Dominion slugger Ben Verlander, whose three-homer game this spring put his name in scouts' notebooks. Instead, it's a week to visit his big brother along with their parents while the Tigers are home.
It also was an opportunity for more hitting work with Tigers hitting coach Lloyd McClendon, who helped the younger Verlander on his swing last summer.
"Coach McClendon has really helped me with my swing a lot," Verlander said. "I came up here last summer and took it into this season. He helped me a whole lot. Just coming back and being able to work with him in the cages and getting out on the field with him is great."
Being able to rub it in to his brother might be even better. He just finished his junior season this week with a .367 average, 11 home runs and 44 RBIs, earning him all-conference honors. Three of those homers came against Northeastern on March 9, which had Justin Verlander gushing.
"I actually haven't given him any grief about it," Ben Verlander said. "He's actually been the one. I read in an article that he admitted I was the better hitter. He's never admitted I was the better anything, so to see that was pretty crazy."
To see people suggesting that the younger Verlander could get a hit in the big leagues before his big brother is crazier.
"That's kind of the family joke now," he said with a laugh. "I still like to give him a hard time about it."
Jason Beck is a reporter for MLB.com. Read Beck's Blog and follow him on Twitter @beckjason. This story was not subject to the approval of Major League Baseball or its clubs.